hi! i'm so excited to have a wonderful blogger guest posting today :) kaelah is super sweet and is also hosting a giveaway. please enjoy!
________________________________________________________
Hello all! Kaelah Bee here of
Little Chief Honeybee
! Excited to be sponsoring and guest blogging at Love Elycia! I think Elycia is such a rad gal (and obviously you all agree or you wouldn't be following her!) so I'm sure y'all are just as equally fab! Some of you may know me, some of you may not. But I thought I'd take this opportunity to introduce myself and share with you a few of my very favorite things!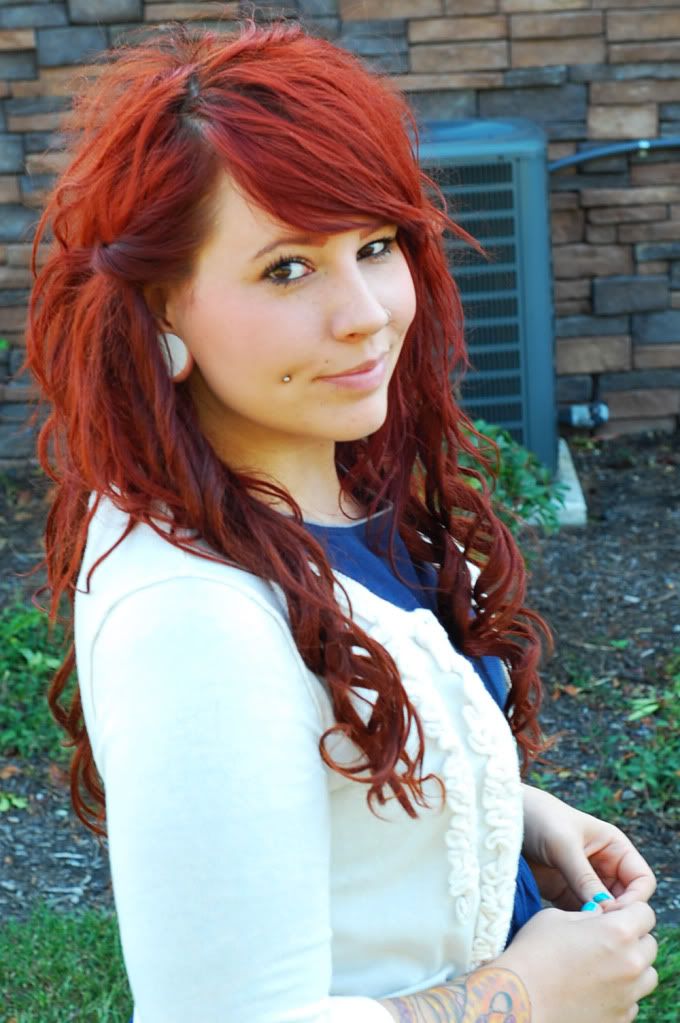 I'm a twenty-two year old art student in my final semester of college. I'll graduate with a Bachelor of Fine Arts (Graphic Design) in December. I live in middle Tennessee (Nashville) with my fabulous boyfriend
Mike
and our fat English Bully Georgia Sue. I've lived and worked at
BUST
magazine in New York City for the past two summers and I've been a bartender for the past 4 and a half years.
I'm so very excited about all things Autumn and living in the South means beautiful leaves and foliage! Oh I can't wait to picnic in the park and build huge mounds of leaves and jump in them! I'm a seven year old at heart. I love cardigans and tights, and get this... I'm going to have my very first Pumpkin Spice Latte! (I've never tried anything pumpkin flavored before! Can you believe it?!) I'm excited for brisk Autumn evenings spent at the puppy park and on long walks with coffee in hand. Knit scarves and breaking out some of my favorite jackets. And most of all, I'm excited about a fun little roadtrip that the mister and I will be taking next month to North Carolina! Driving through the Blue Ridge Parkway while the leaves change, and hopefully we'll end up at the beach (Wilmington). Ultimately we're looking for a new place to call home. Life is so exciting!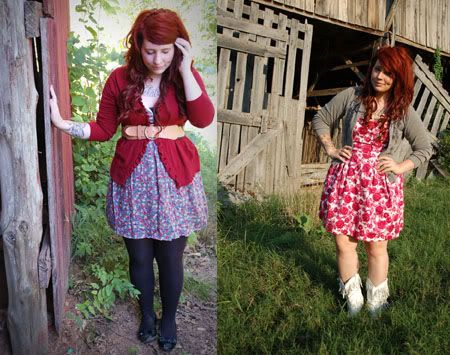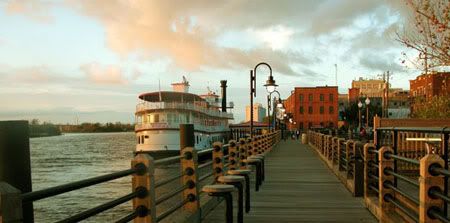 and here are a few hand-picked items from Etsy that I'd love for the season!
Autumn is such a wonderful season! I can't think of a single person who doesn't love it! So tell me, what is YOUR favorite thing about Autumn? Do you love pumpkin flavored goods? Have any of you been to Asheville or Wilmington, NC? (Feel free to suggest things to do or things to go see on our trip!)
Don't be shy! Feel free to drop by
my little slice of the blogosphere
and say hello! I hope you all have an absolutely wonderful day/night/week! Thanks for taking time to read my little blurb!

________________________________________________________
thanks so much kaelah! you are so positive and inspiring :) ok, giveaway time!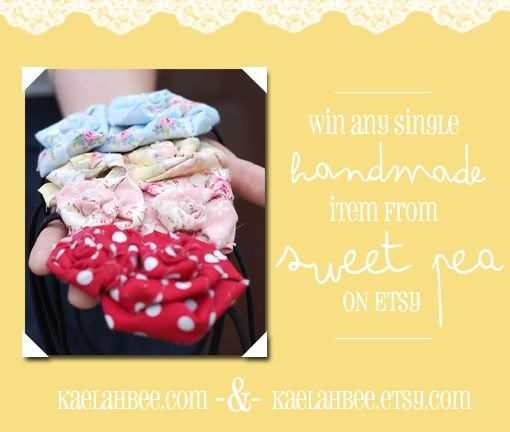 How to enter:
1. Visit Kaelah's
etsy shop
,
sweet pea
, and tell me your favourite item.
Bonus entries?
yes please!
1. Go 'like' Kaelah Bee on
facebook
and post a comment letting me know.
2.Follow Kaelah on
twitter
and post a comment to let me know.
3. Follow
Kaelah's blog
and post a comment telling me how much you love it.
4. Suggest something fun for Kaelah to do on her trip to Asheville or Wilmington!
EDIT (one more thing!)
5. Spread the word about the giveaway. blog, tweet, etc and link to it :)
Please leave a seperate comment for each. Get all of your entries in by Saturday September 25th. I will announce the winner on Sunday the 26th! :)
thanks again kaelah!
♥elycia