hello friends,
it is time for a giveaway! mindy of m.sartin designs makes really pretty knit wear, go check out her shop! here's mindy to tell you a bit about herself...
hi, i'm mindy from m.sartin design. in
my sweet shop
you will find a collection of couture crochet cowls, scarves, neck cuffs, mittens and beanies.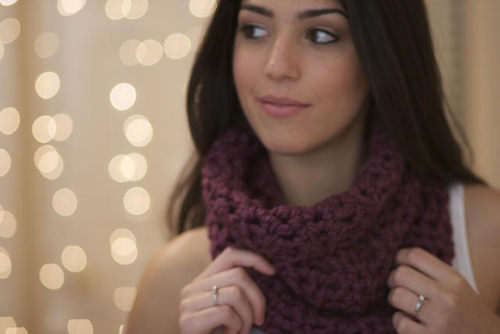 my blog
is the story of my creative adventure through fear and doubt as a working artist. i strive to inspire others to create and to gain an appreciation of clean, simple quality design and above all else, to trust the creative process.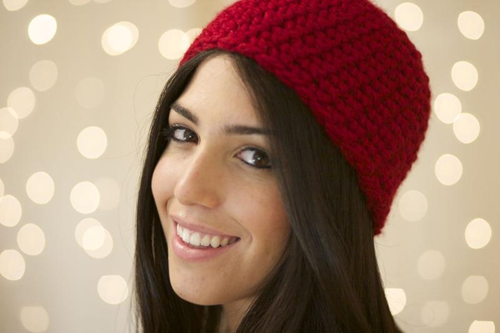 stop by any time for tidbits of inspiration from my project 365 photos to posts on designers i love who inspire me. there are tons of new things to come this year, so please drop by and leave me a note i'd love to meet you. xo! mindy




so here's the giveaway!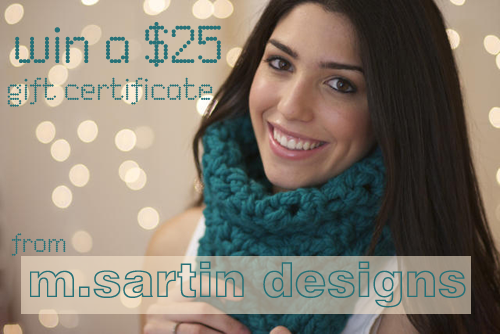 How to Enter:

*don't forget to leave me your email address in case you win!*
1. Blog or tweet about the giveaway and leave me a link!
2. follow mindy on twitter!
i will announce the giveaway winner Thursday Jan 27 :)
talk to you soon!
♥elycia