i have this shirt with a picture of david bowie with make up on his face...uh, i just realized it would be easier to show you the picture...
anyways...i feel like this photo when i wear this dress. can you feel like a photo? haha, i don't know.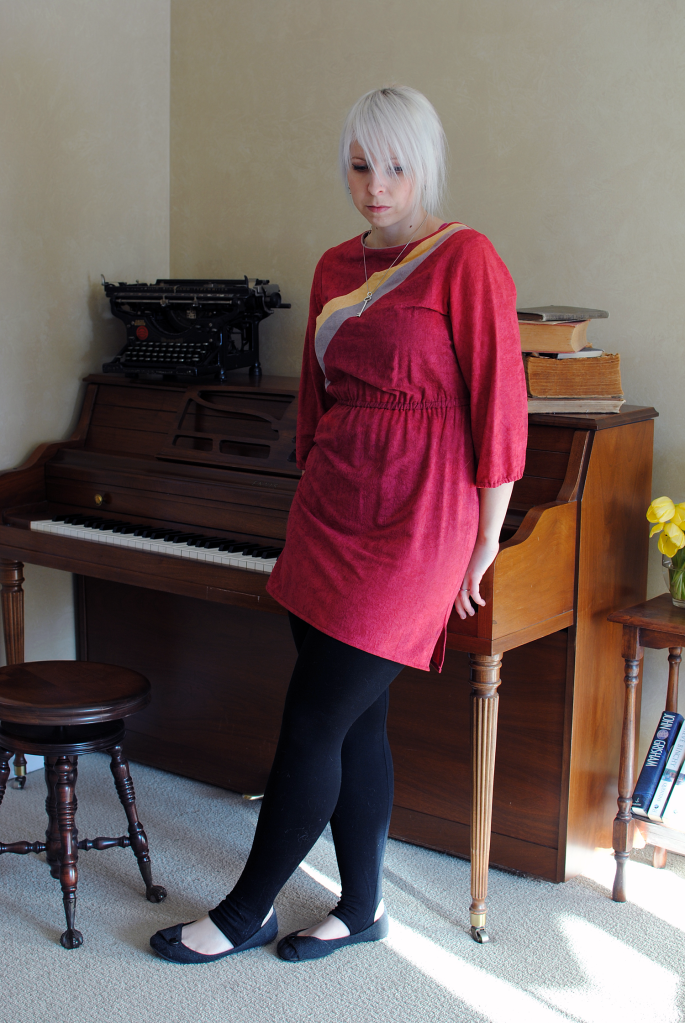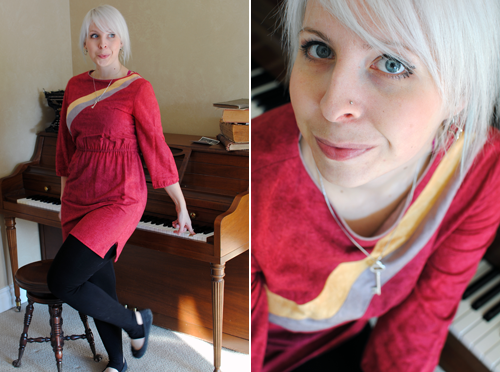 dress - vintage (belonged to ivan's great aunt)
necklace - locke street festival
i wore this to the second show my band played.
i shortened the dress to make it more fun.
oh yeah, funny story...you know that david bowie shirt i was telling you about earlier...remember, the picture up at the top...well, i was wearing that shirt once a bunch of years ago and my friend's sister asked if it was me on the shirt, hehe. i ♥ david bowie but i don't really think we look alike!
♥elycia