i really love this dress.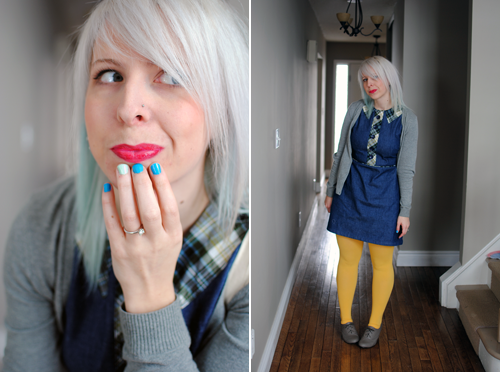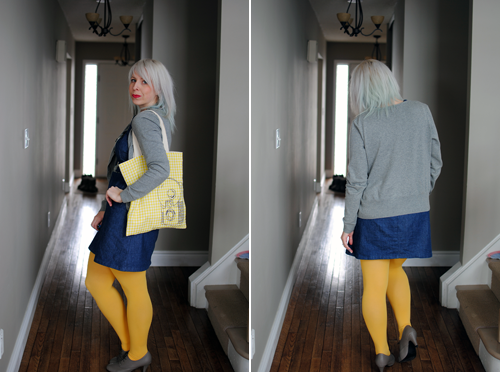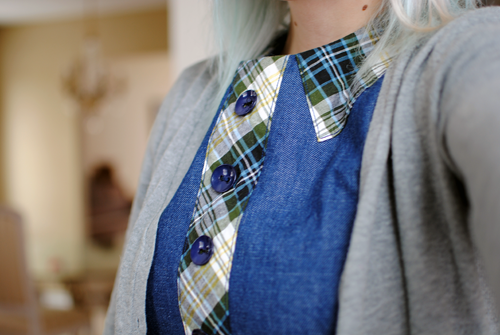 cardigan - H&M
tights - urban outfitters i think
haha, you know the first photo with the bag...my pose makes me feel like a silly catalogue model, hehe. i looove my tote bag from
my girl thursday
so much! also, those shoes are one of the new pairs i mentioned that i got from
modcloth
. i can handle heels like that. i don't feel super silly wearing them. i think i just have problems with really thin heels. oh, and something cool, you can type 'vegan' into the search box on
modcloth
and it makes it super easy to find
vegan friendly shoes
!
talk to you soon,
♥elycia
ps. the lovely Simona from
Artsy Ants
made me a blinky button! she was super speedy (once i finally sent my photos, haha) and she is also really nice. here it is if you want to grab it :) if you would prefer a non blinky here are
my other buttons
. no pressure, haha, just if you want!