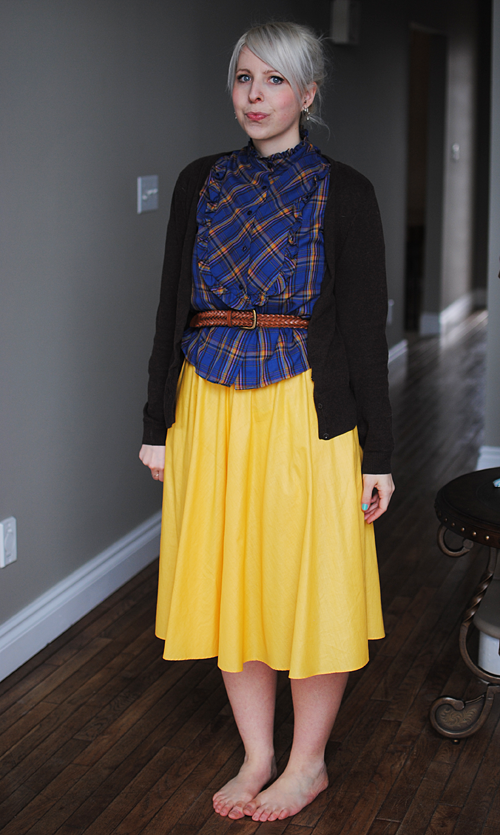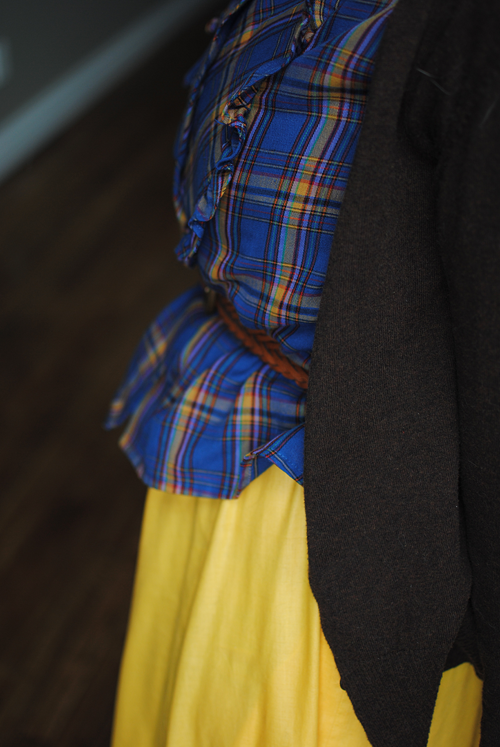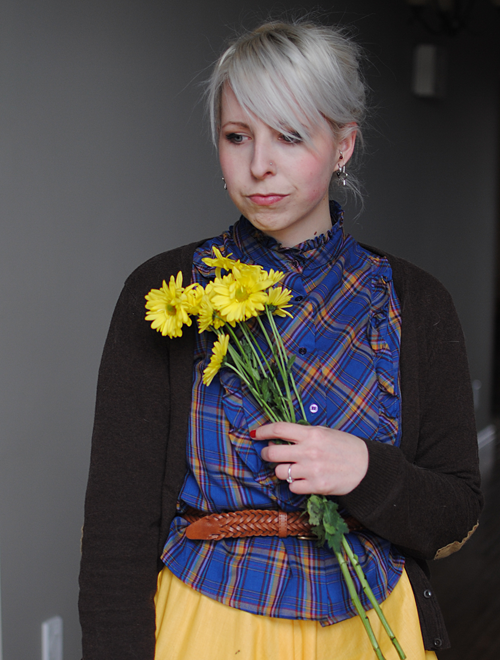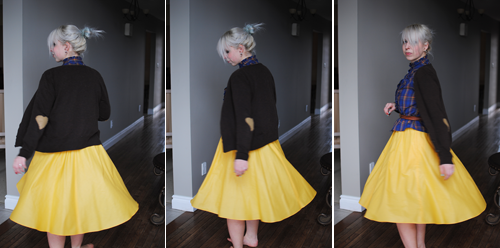 cardigan - H&M
shirt - vintage
belt - thrifted
dress - thrifted
I wore this around the house the other day. I love how full this skirt can get when I twirl or walk down stairs. It is so fun! Also, I really like this shirt but it took me a while to figure out how I could wear it because it is kind of short. You can take a peek at
another way I styled it here
. Do you have a piece of clothing that you love but had a tricky time figuring out how to wear?
and just for fun...here's a funny face photo.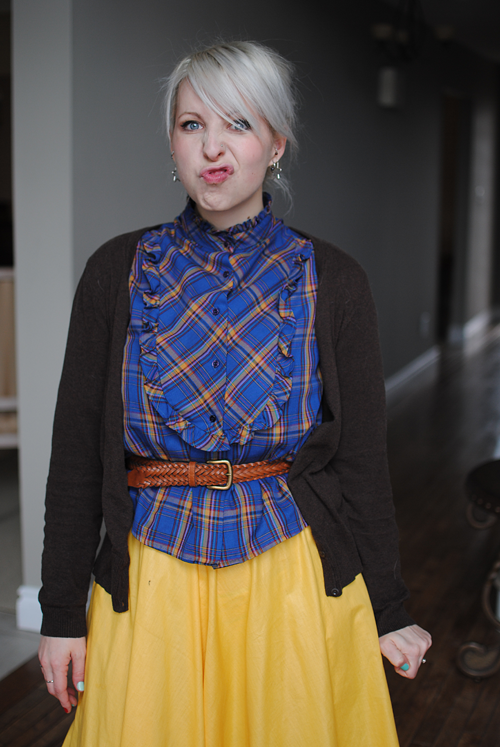 ♥elycia
ps. please excuse my terrifying feet. if you have kids don't show them my feet, it will probably give them nightmares :)
EDIT: I meant to announce the giveaway winner in this post. Oops! The winner of the giveaway is Jess from
Better with Tights
. Go pop by her blog to see a
cute outfit
that she wore the other day.
Thanks so much to Paige and Zoe for sponsoring a giveaway. (oh, and I think someone got confused...they are not MY sisters, I am an only child. They are sisters with each other. Just to clear up any confusion, haha)