i am so behind on outfit posts! i actually wore this on friday and had Ivan snap these shots when he got home from work. I'm trying to get used to other people taking my photo.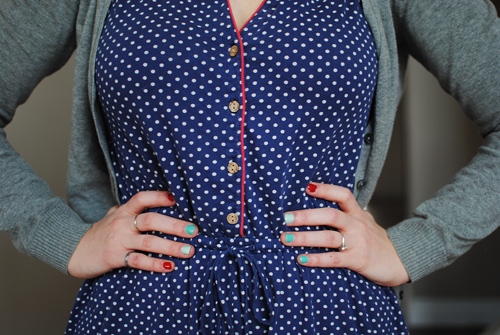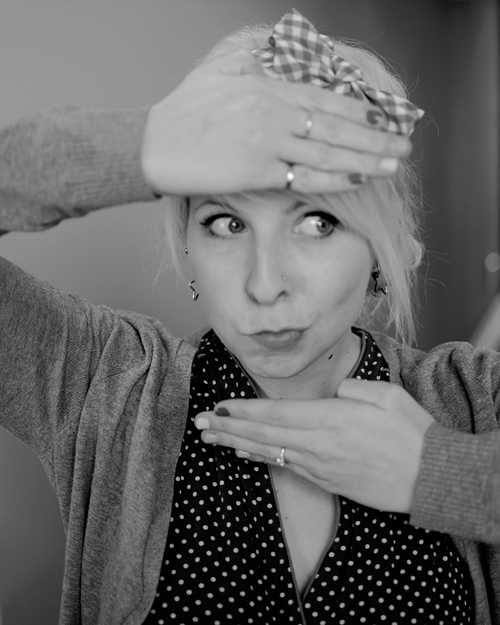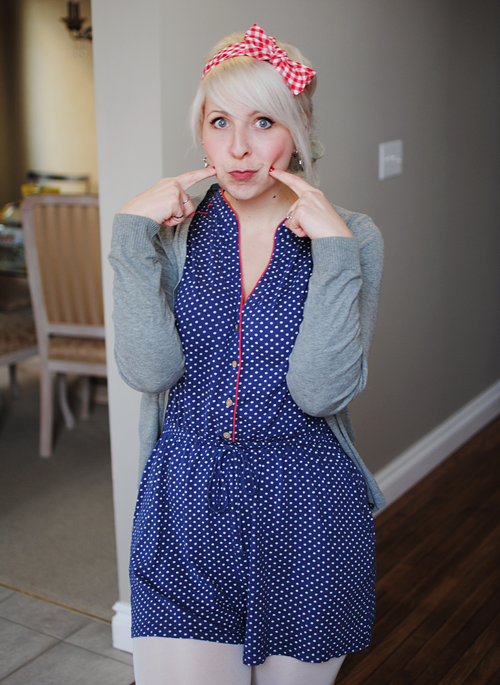 bow - vintage
cardigan - H&M
romper - F21
tights - mall
That bow is probably my favourite hair accessory. The romper is super comfy too and perfect for summer...it feels like you're wearing nothing at all, nothing at all, nothing at all. I had these awesome red shoes that would go perfectly with this outfit...but I am pretty sure my mom threw them in the garbage. Yes, I am 27 years old and my mom still throws away my things. Ok, so maybe the heels fell off and the fabric was kind of ripping. But come on! So I was forced to go out without shoes. Not really, we didn't go out.
♥elycia
ps. doesn't it look like i'm wearing lipstick in these photos? i'm not! sometimes my lips look really red on their own!