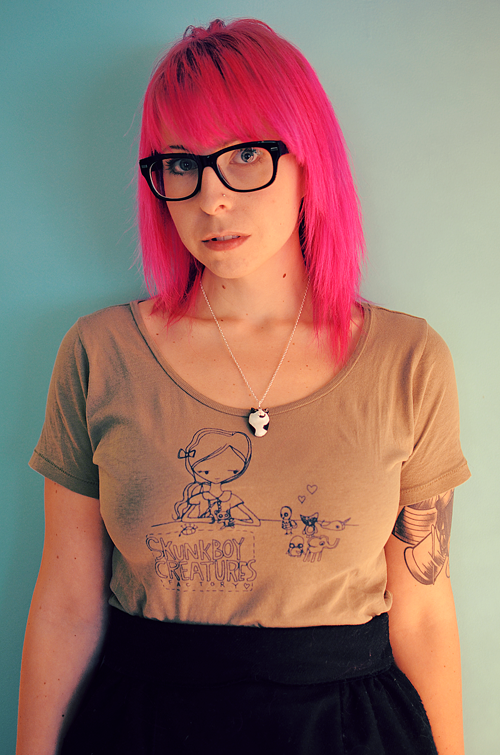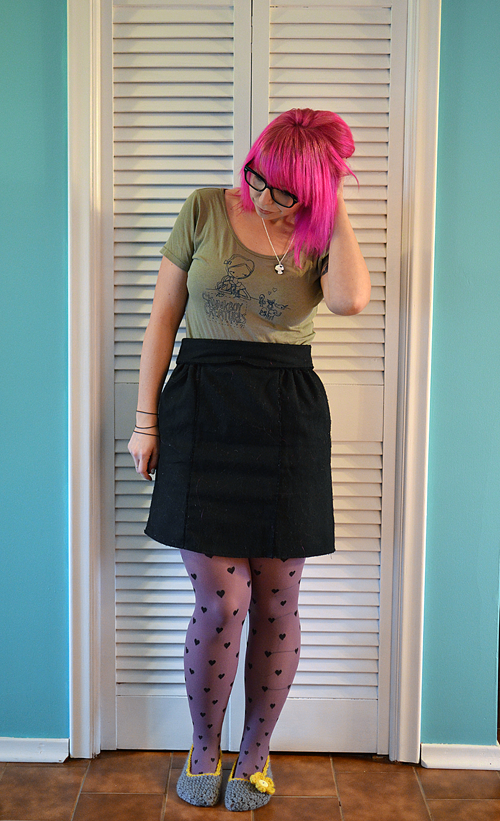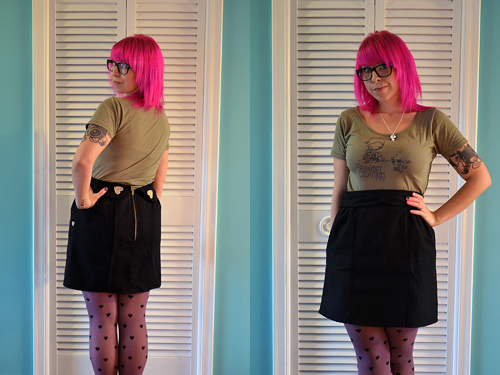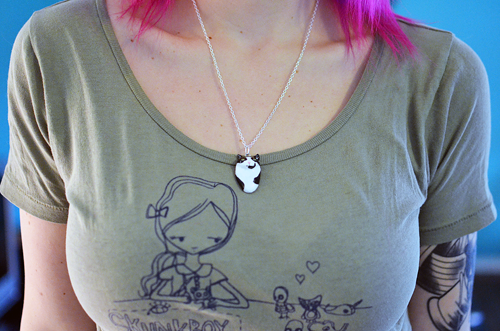 skirt - Dainty June
tights - Target
I love these heart tights so much! My friend's sister actually spotted them on the floor at Target when we were in the States a few weeks ago. She said "that looks like something you would wear." I agreed and bought them because they were on super sale!
Another thing I love...my Farva necklace!
Jill
from
Dapper Toad
is basically the sweetest person ever and she make me a Farva and Anakin necklace. I wear one or the other almost everyday so that the world can see what a cat nut I am.
Ivan and I put up our Christmas tree last weekend and it stole my indoor photo taking spot. I'm not really complaining because it looks so pretty!
♥elycia