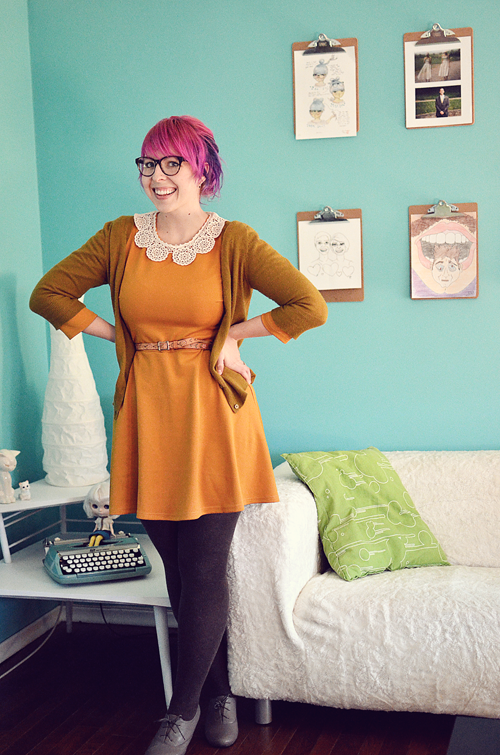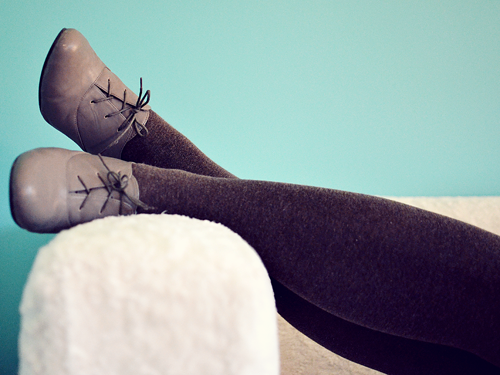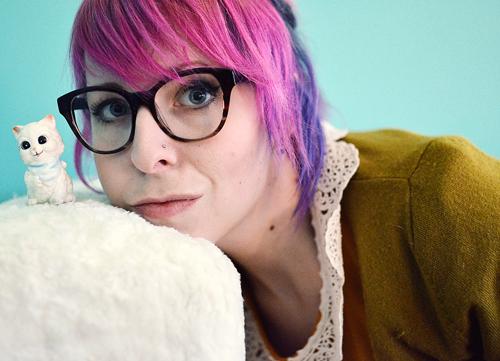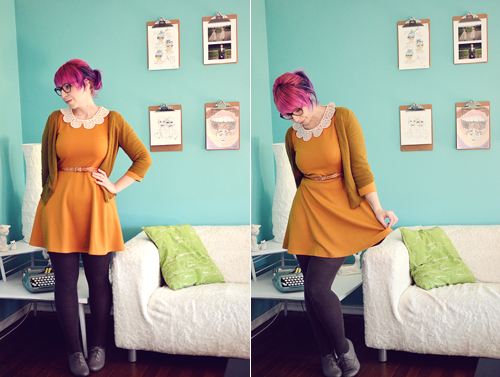 glasses - Warby Parker
dress -
Gourd Garden Dress
from ModCloth
cardigan - target
belt - thrifted
tights - gift from my mom
shoes -
ModCloth
I hope everyone had a fantastic Christmas and that you are now enjoying a relaxing Boxing Day! I am not big on Boxing Day shopping so we will probably just be chilling out today. Is Boxing Day just a Canadian thing? On my calendar it says "Boxing Day (Canada)".
I am so crazy about the colour and neckline of this dress.
Last time
I wore it I paired it with really bright pink tights. This time I went for a more neutral colour scheme which I also love.
So, when I take these outfit photos I open up our big window that faces the street to let a lot of light in. While I was taking the following photo, I saw one of my neighbours walking up our driveway (to put something in our mailbox) which caused the following face.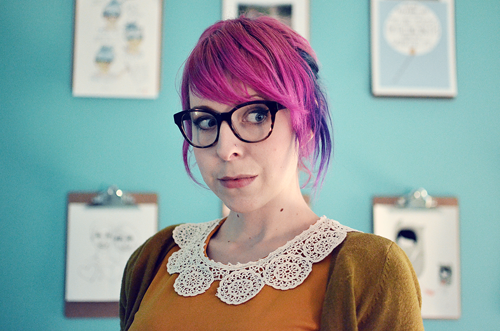 That is me seeing my neighbour and hoping that they can't see me! You can't really see in during the day because of the glare on the window and I am crossing my fingers that I wasn't caught taking photos of myself by a neighbour I have yet to meet!
Do you worry about being "caught" snapping photos of yourself?
♥elycia
PS. Isn't that little ceramic kitty adorable?