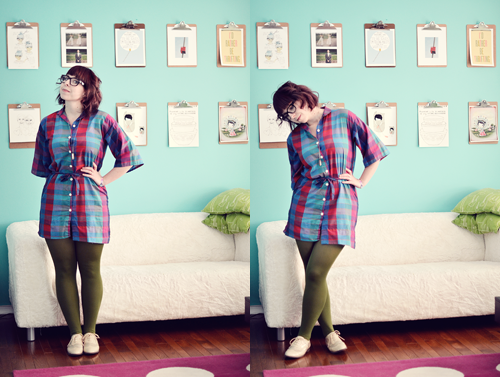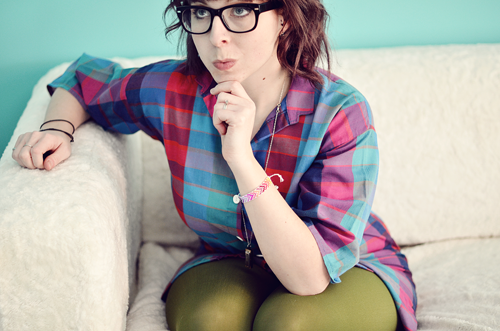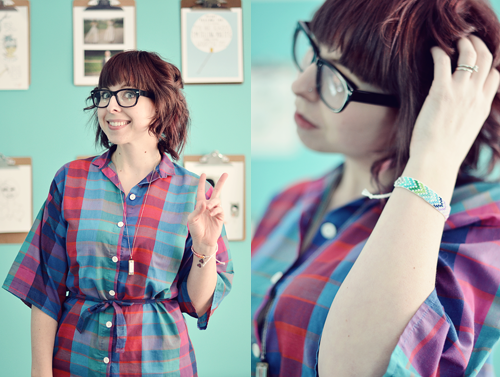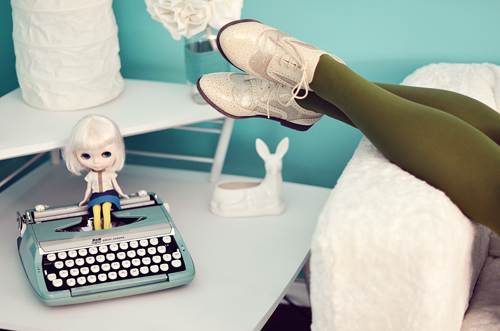 shoes :: Forever 21
My two favourite parts of this outfit were gifts from two really sweet ladies. Carly sent me this dress because she told me she is afraid of colour and having it in her house scared her. Ok, I may have made part of that up. ;) And Ashley made me the beautiful bracelet I am wearing! I love chevrons and colour gradients so it is basically the perfect bracelet! It is so pretty and also so well made. Ashley has
a shop
where you can pick one up for yourself if you love it as much as I do!
I have a bunch of things I would like to get accomplished today so I'm off. I think I may put some episodes of "My Strange Addiction" on in the background as I'm working. I noticed
Alycia's
tweet about it yesterday and it reminded me that I wanted to see if I could watch it online. Turns out I can :) Have you seen this show? Yikes.
♥elycia