First off, just a quick thank you to everyone who left an especially sweet comment on yesterday's post. Can you believe I was actually nervous about posting the first photos of myself with "regular" hair. Most people are afraid of bright hair but it turns out I am a little afraid of non-bright hair. Anyways, thank you all so much for being so nice. What did I do to deserve you guys?! Ok, onward...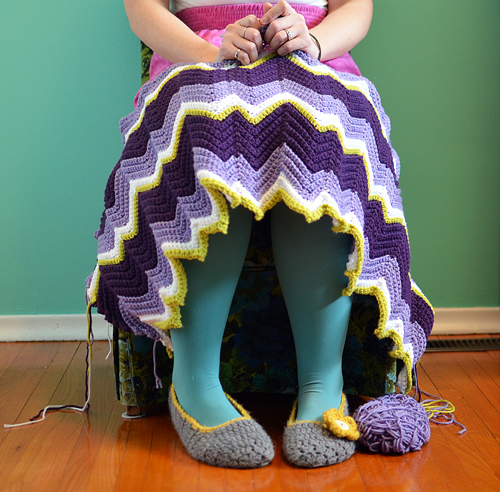 I
mentioned
that I really want to create more this year and I am already off to a pretty good start. I have been wanting to make a zig zag/chevron afghan for such a long time and I finally decided to tackle that project. We are getting a new bed in a week and I would love to have it finished by then because that's what this pretty little project will hang out once it is finished. Not sure if I will actually complete it by then (these things take forever!) but I absolutely can't wait to finish this up.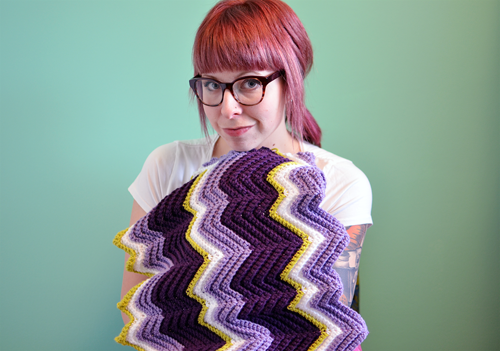 I am very much a "small project" type of gal. I like the instant gratification of things that can be finished in one afternoon. I really wanted to challenge myself this year by committing to larger scale projects that take more than a few hours to complete. I know I am going to feel very accomplished when I finish this blanket!
It really helps that I chose a colour combination that makes me drool. I get so happy every time I look at it and every night I am excited to do a few more rows. I am already dreaming of other possible blanket colour combinations for pretty much every room in the house.
Do you do a lot of big projects or do you prefer smaller ones?
♥elycia