Well, today I'm going to tell you how to fancy up your own nails. You can do this with three different colours like
Kaylah
did in the photo above or two colours like I did.
The first thing to do is to rip off four or five pieces of tape. Grab some pinking shears and cut zig zags out of the tape. You can get two or three zig zag strips from each piece of tape and you will need one zig zag for each nail. A good way to cut to make sure your points line up is to lay the tape on one edge of your scissors like I did in the photo.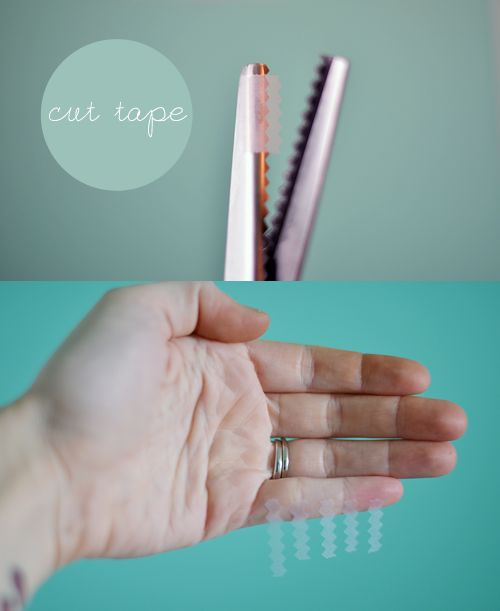 Once you have cut your tape stick it to the edge of a table and paint your nails the base colour. The colour you paint as the base will be the colour that ends up in the middle of your nails.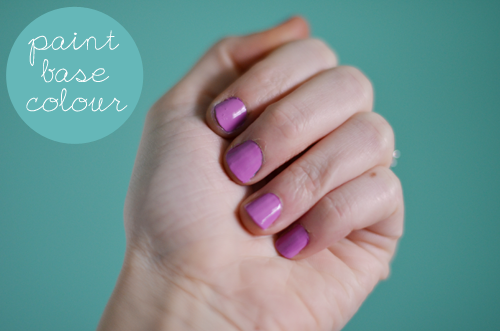 Wait until your base coat is very dry and then lay one of your zig zag tape strips across the middle of your nail.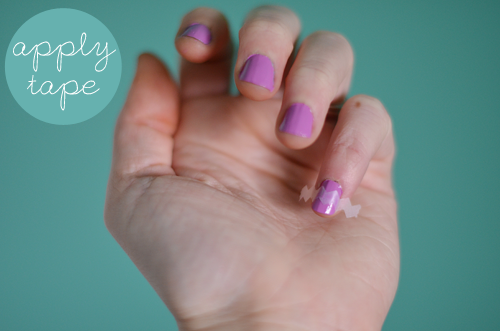 If you are doing the two colour variation you can just paint all the way over your taped nail. If you are going for three colours you need to carefully paint one colour on the bottom of the tape and one colour on the top of the tape. To paint the bottom you can just start at the cuticle as you normally would and then stop once you are on the tape. For the top, just start on the tape and paint the end as you normally would. Make sure that you do not paint the nail polish on too thick or some may leak under the tape and look yucky when you pull it off.
I usually only leave the tape on for a few seconds after the painting is finished. Pull it off in one quick motion. Repeat the process for the rest of your nails. It is a good idea to let one hand dry before you work on the next hand to prevent accidental smudging.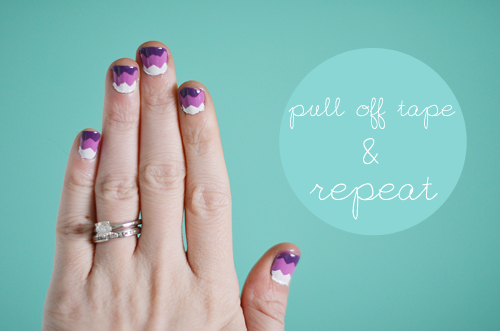 Once all your nails are finished add a top coat and admire your beautiful fingers!
I love these nails so much and the colour possibilities are pretty much endless!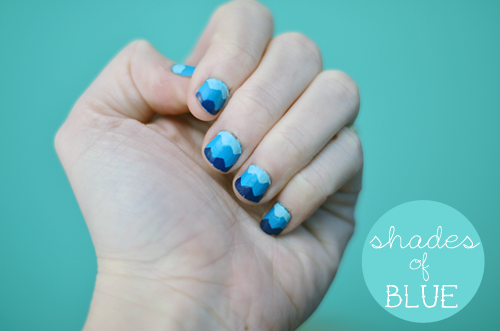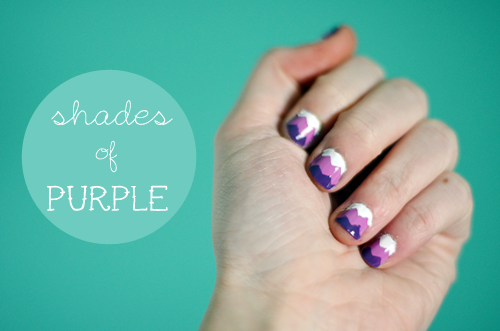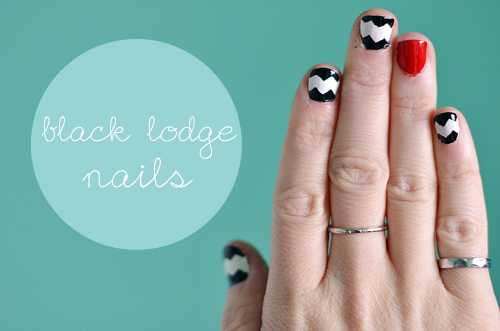 ♥elycia
ps. Kaylah and I each posted the same tutorial but
pop over there
to see her photos!