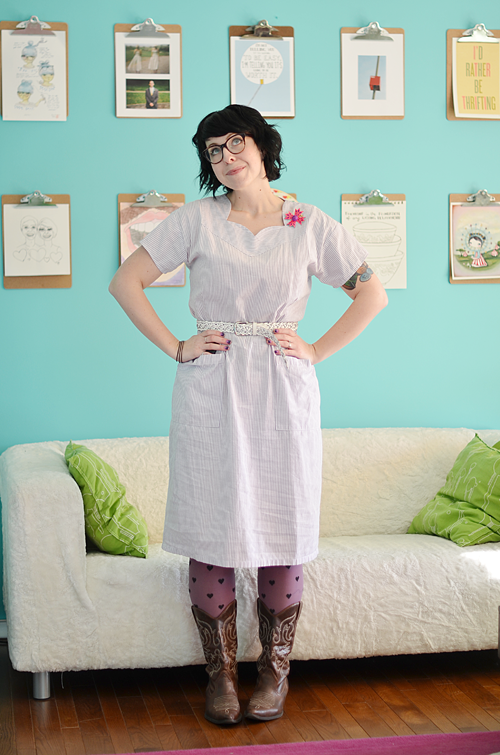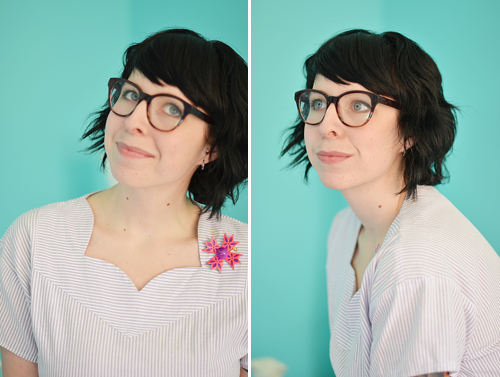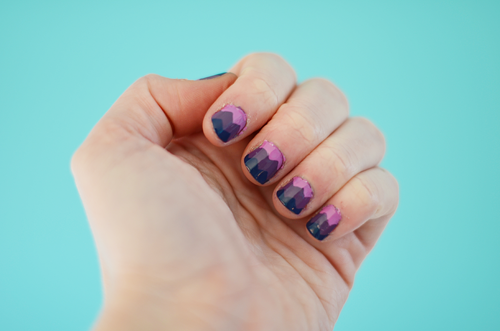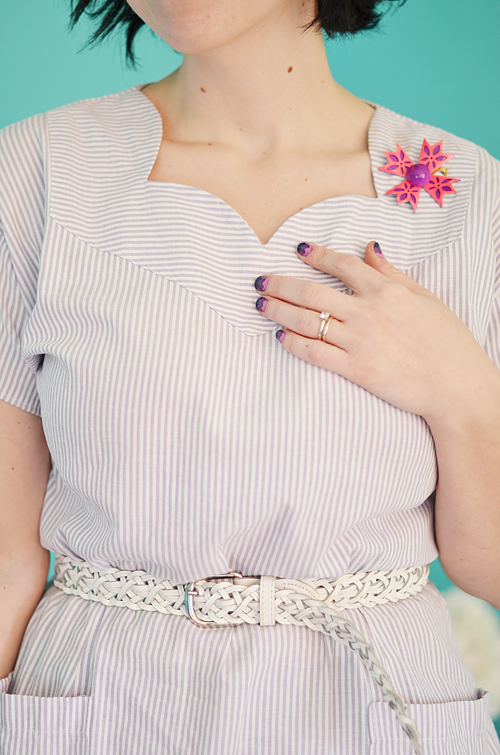 glasses :: Warby Parker
dress :: thrifted
belt :: thrifted
brooch :: thrifted
tights :: Target
boots :: thrifted
As you can see, I got into the scissors again. I think I am finished with home haircutting for awhile because I am finally happy with my haircut! I got rid of most of the dead ends and now I am actually able to just squish in some curl enhancer and let my hair air dry. It's perfect! Although now I am starting to get the colour change itch again. I clearly have a problem.
I painted my nails yet another version of the
zig zag nails
that
Kaylah
and I posted. I go through phases with painting my nails. Right now I am in the "paint them almost everyday" phase. There are just so many possibilities and great nail tutorials out there.
This dress has one of the best necklines I've come across and even though it's a little on the large size (I seriously need to alter this thing) I love to wear it. I have a stack of things in my sewing area that need new buttons, buttons sewn back on, restyles and other minor alterations. It's just one of those jobs that never get priority. At least I know I'll never run out of things to keep me busy!
♥elycia