On the day of our outfit shoot Kevin was in charge of
Kaylah's
camera for the
main photos
and Ivan was in charge of my camera to snap some behind the scenes footage. I love behind the scenes stuff so I am really excited to share these photos!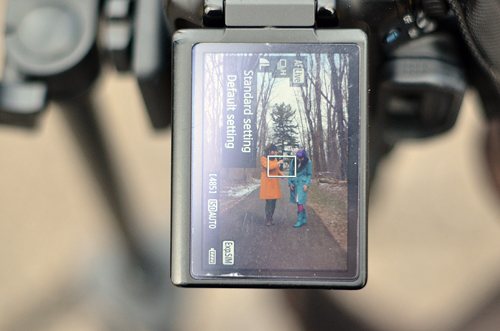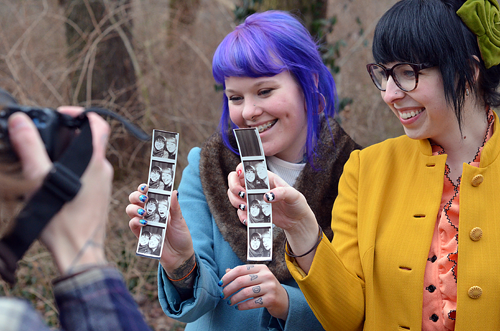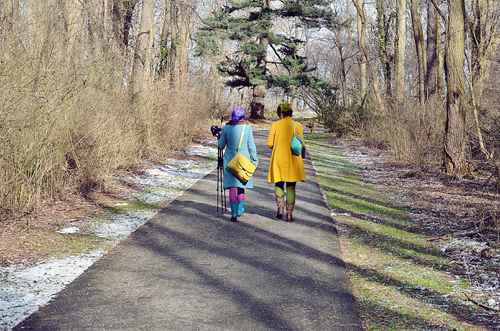 These were our faces when Kevin told us the memory card was full! Never fear though, Kaylah quickly realized that she had another one.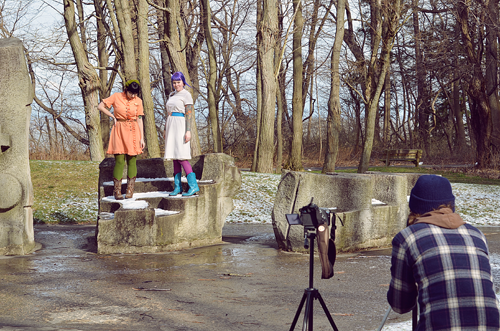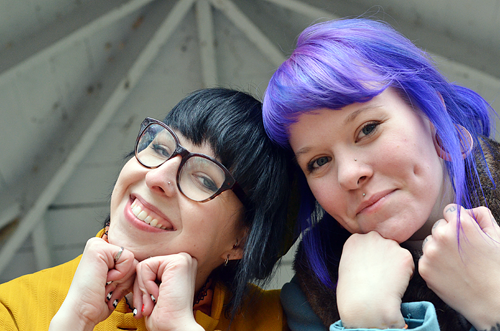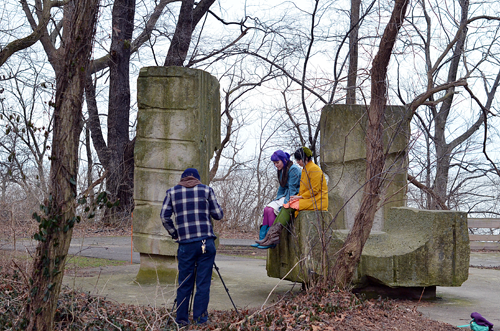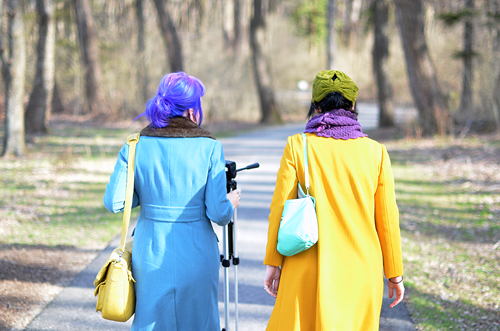 Sometimes you just need to have a dance party. (Otherwise known as a failed jump shot)
Now not only do I want to make videos of everything, I want to make behind the scenes of everything.
Kaylah
put together her own behind the scenes post so you can hop over there and see which photos she chose!
♥elycia
ps. Obviously the outfit details are the same as in
this post
. The cowl that I am wearing in a couple shots came from
Caitlin Michelle
and I will have more to say about that in an upcoming post!