First things first. I am very annoyed with myself because I didn't take proper before photos of our front yard. You will just have to trust me that it was an absolute jungle. There were Rose of Sharon everywhere and while many people have assured me that they are beautiful these ones were super overgrown and just generally cramping my style. The area to the right of our porch was absolutely covered with ivy and miscellaneous shrubs that I'm sure at some point looked beautiful but again, my style, they were cramping it. This is the only actual 'before' photo I could find that shows even a little smidge of the garden.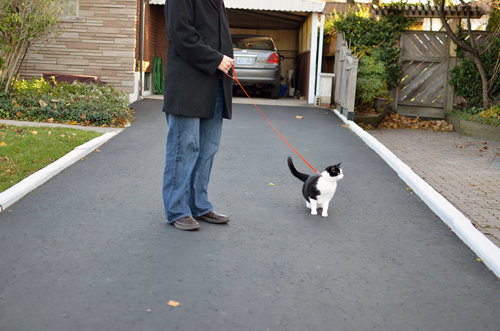 Our house is on the left in the photo. Yeah, we probably could have worked with the plants in there but there was also some crazy weed that had wrapped it's way around everything in the garden! Our solution: rip everything out. I did remember to take a few 'during' photos and here they are.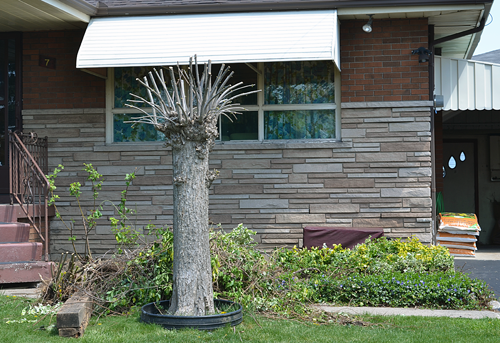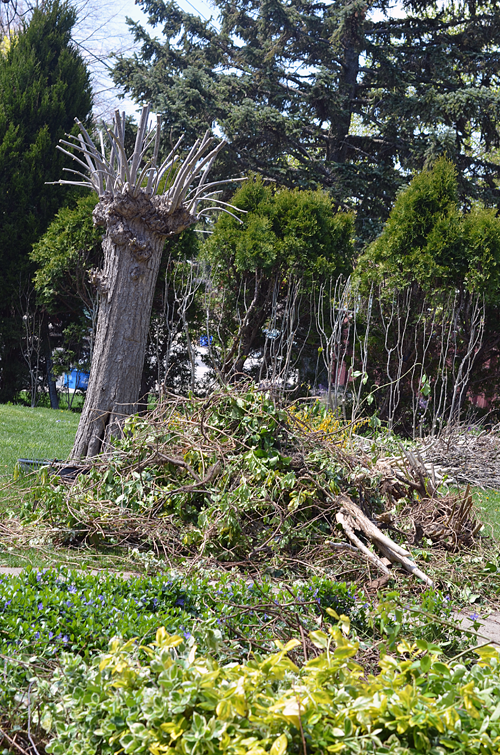 Do you see that crazy pile! That wasn't even half of what we pulled out of the garden. And now here are some 'during but a bit later in the process' photos.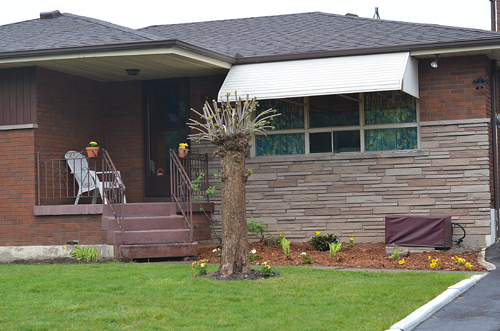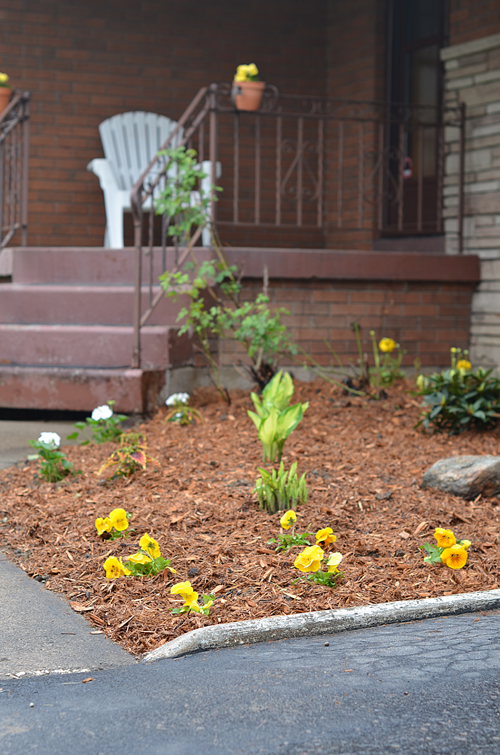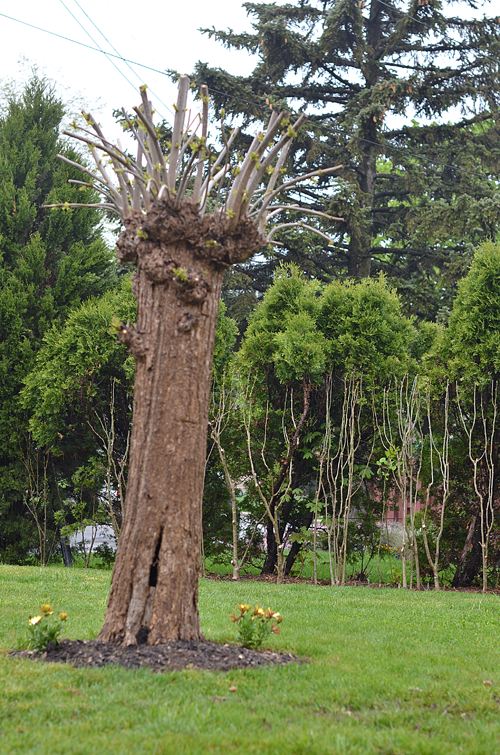 Ivan, my mom and I spent the day Sunday raking, digging and planting and that is what we have come up with so far. The shrubs will grow larger and I'm hoping that the air conditioner will be covered sooner rather than later. We still need to plant some things on the left side of the porch so it doesn't look so sad a bare. I'm pretty excited to see what everything will look like in a few weeks.
♥elycia