When I was taking close ups of my
phone case
for my '
What's in my Bag
' post I decided to put the phone near a very sleepy Farva. Well, there were too many cute photos and I just had to share my tired little model with you.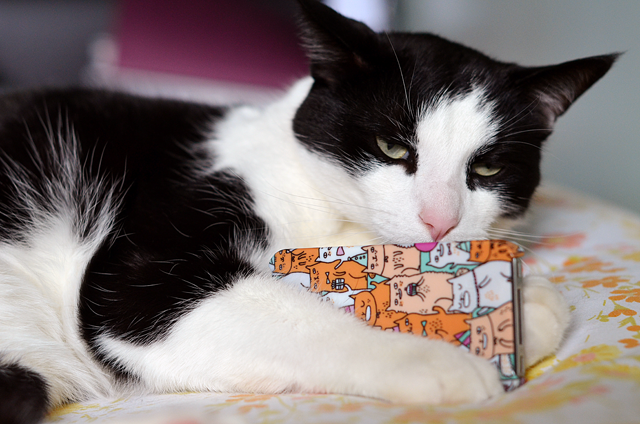 His little tooth is killing me!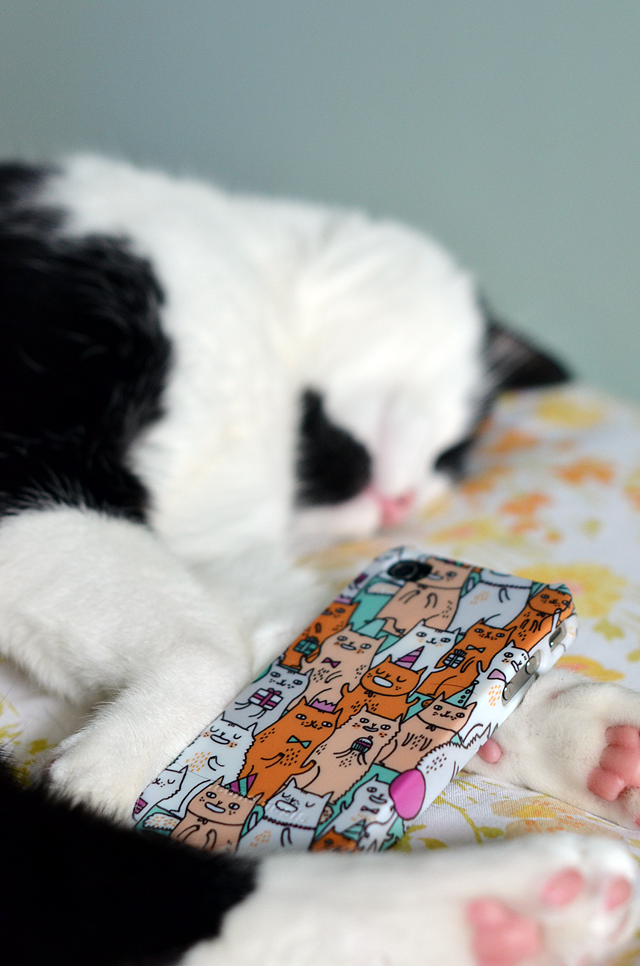 What a stupidly cute little kitty if I do say so myself. Farva and I were having so much fun, Anakin decided to join us. Yes, Mr. Diva Anakin came over to see me when I was clicking the camera. I think he was jealous. He even posed for photos.
Anakin was purring up a storm and loving every minute of it. He is so handsome.
♥elycia