I was super duper excited when a package from
Lucky Jackson
arrived between my doors a few days before my birthday. I had dropped a few hints to Ivan that I really wanted a certain embroidery from Jen's
365 project
for my birthday (actually I told him specifically which embroidery I wanted numerous times). Something you should know about Ivan, he is terrible at keeping surprises a secret...especially gifts! I really thought that I was out of luck until said package showed up. Here's what was in it.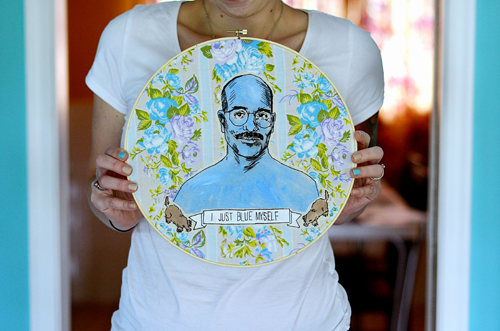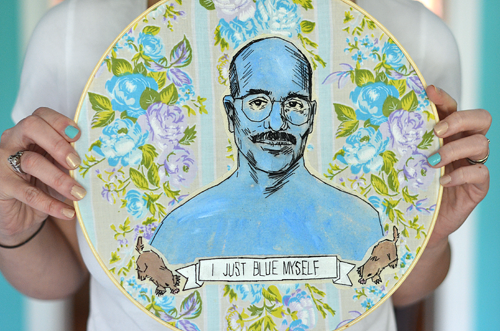 "I just blue myself". You sure did Tobias...you sure did. To say I love this is an understatement. Jen's work is amazing and I have been wanting this specific piece ever since the first time I saw it. I actually wanted to share it in a 5 Fave Friday post a long time ago but I didn't want anyone else to buy it. Oh, I'm such a selfish only child!
Thank you Ivan for such an amazing gift and thank you Jen for creating this masterpiece. Honourable mention to
Chantilly
for attempting to buy this for me just hours after Ivan did. I love you all! (Ivan a little more though...he's my husband).
I know there are a lot of people with birthdays around mine. Did anyone else get an awesome handmade gift? Leave me a link if you want!
♥elycia