5. These shoes are completely adorable.
Peep Into the Future Wedge
I love the colour so much!
4. I need these pencils.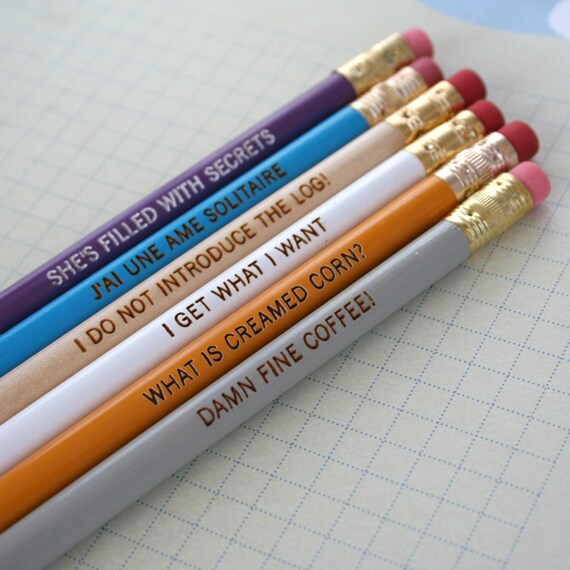 3.
Danielle
blogged about
an amazing shop
. I want to go there!
2. The top of this dress is so pretty!
Dot a Worry in the World Dress from ModCloth
1. These glasses.
I bought these as kind of a last minute thing but I think they are becoming my favourite pair. The shape is even better in person and they feel so light on my face. Good pick!
I am really excited about today so I better go hop in the shower and get myself ready or I will be left behind! I have been having such a great time staying with
Kaylah
this week and as much as I miss Ivan and the kitties I will be sad to go back home! We have got up to some pretty hilariously dorky stuff.
Enjoy your Friday!
♥elycia