I have been ignoring my camera a little bit lately so I have been trying to get back to taking it with me everywhere like I did before. I love taking photos so I don't know why I have been leaving it behind so often! To get started I snapped some shots of some things around the house that I liked the looks of.
Our friends gave us some mint and we are trying to get it to sprout some roots. Think it will work?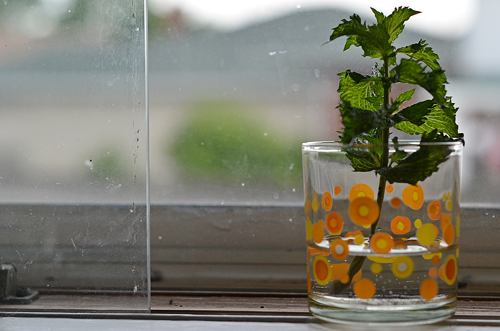 Ivan hung these two dresses on the steamer in the spare room and the first few times that I walked by them I thought there was someone standing there. Keep in mind though that this is coming from someone who thinks that almost everything in the house is Anakin (my cat, not Skywalker). Seriously, I think I see that kitty everywhere he isn't.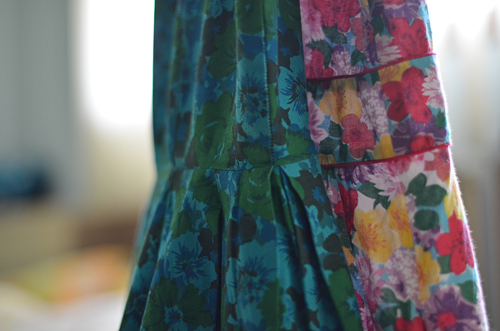 Speaking of cats...here's Farva.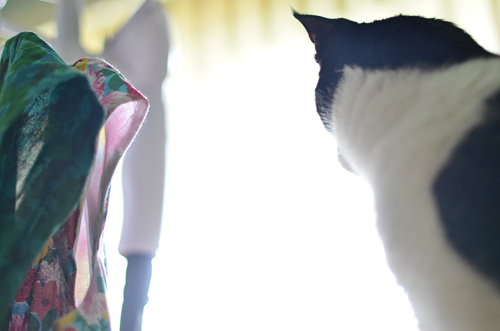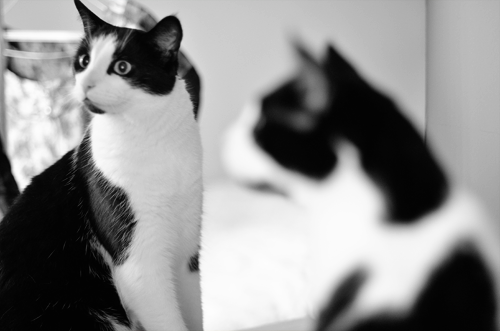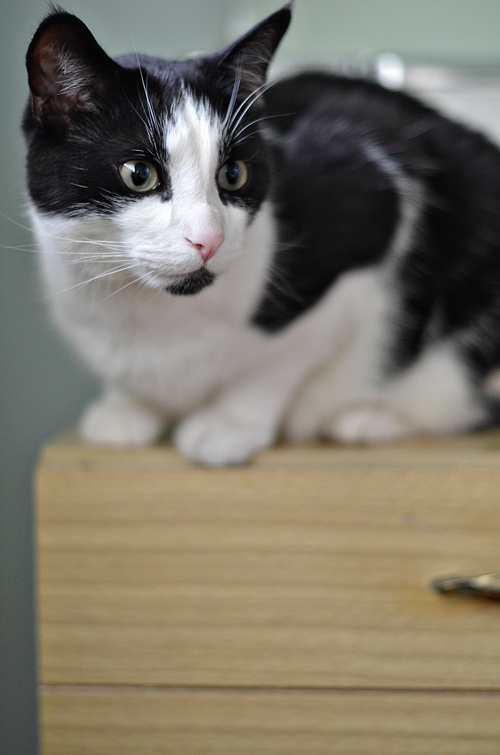 This little girl was a semi-recent thrift find. I think she's adorable.
Another kind of recent thrift find is this thread holder. The colour almost exactly matches the walls in my office. Which, I should mention, is way prettier and brighter than the picture shows. It's just the way the light comes in the window that makes it this muted colour.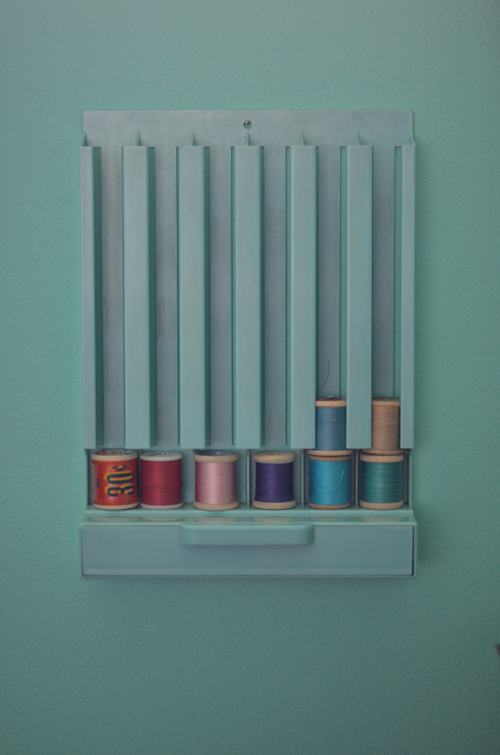 That's all for me for now. Happy Independence Day to all my American friends out there!
♥elycia