On Saturday evening Ivan and I ventured into Gage Park to check out It's Your Festival. I like going to the Gage Park festivals in the summer to walk around and check things out but I never like to stay too long. I was pleasantly surprised that it wasn't very busy so we had a really nice time walking around and enjoying the beautiful weather. Here are some things that we saw.
On our way to the park we saw this cute sign and on the way back to the car a girl was selling fruit punch. This girl was determined to sell her juice and wanted to be very sure that everyone knew it was only 50 cents. It was so cute to hear her yelling it over and over again down the street.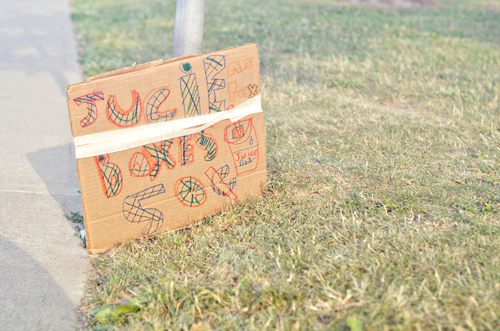 The colour of the bandshell is so awesome.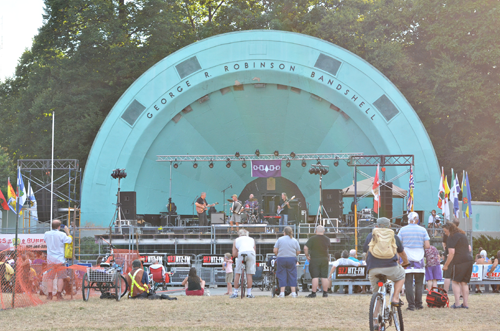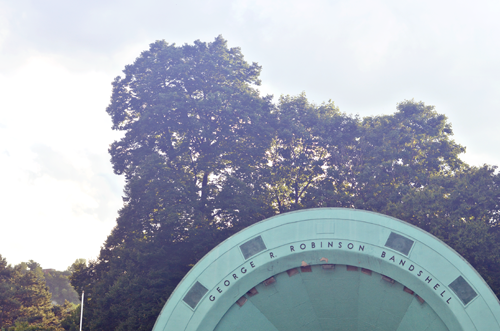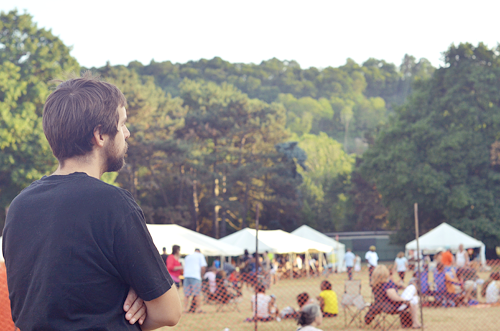 One of our all time favourite Indian restaurants had a booth at the festival so we had a samosa. How could we not? They are so delicious.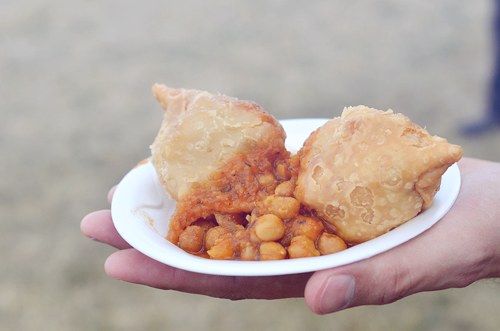 While we were eating we watched this craziness and I almost freaked out just thinking about being inside one of those things.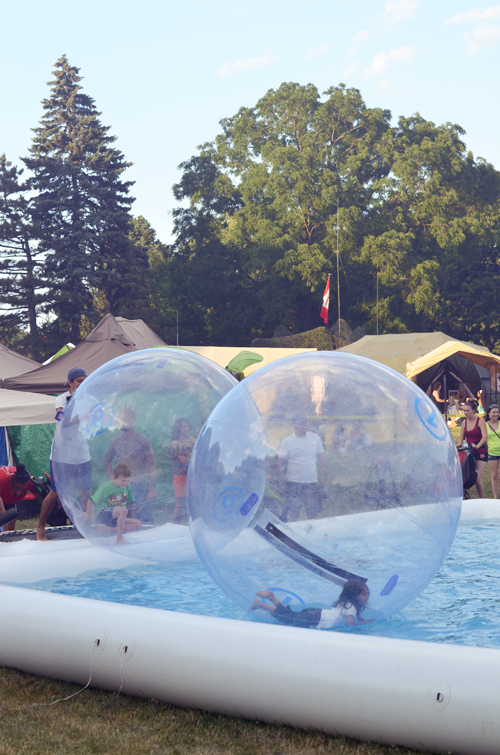 I really felt like some kind of ice treat so we got sno-cones. Excuse me, let me correct myself, we got the worst sno-cones in the history of the world. Ivan was saying that his had no flavour and then he tasted mine and it had even less. So I guess I got an ice treat. A big lump of ice in a paper cone.
We moved quickly away from Mr. Fajita. Vegetarians beware...you may be captured and served on a pita.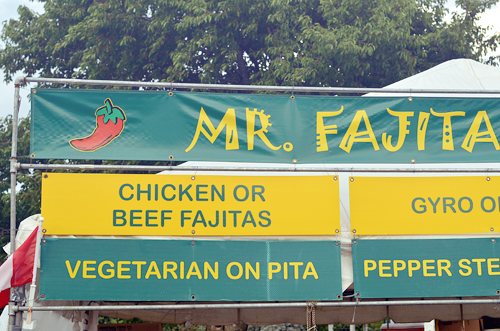 Checking out the bike trails map. I actually couldn't read it at all, they need some new plastic.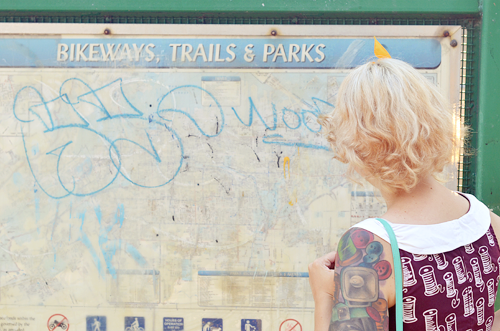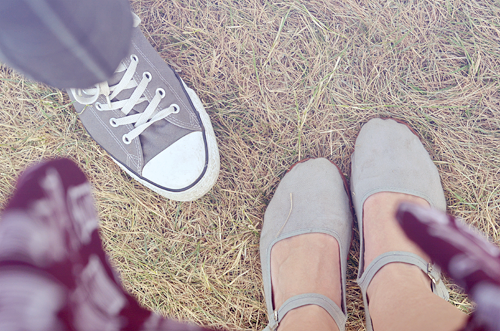 Today I am working on finishing up a whole bunch of stuff for the week. I also want to take a nice long bike ride. On Friday I went biking with my dad and we figured out a bunch of routes right near here. I'm really looking forward to spending a lot of time on my bike the rest of the summer!
♥elycia