Our back garden is growing like crazy and we are definitely enjoying eating from it. Here are a few photos of our plants that we are so proud of.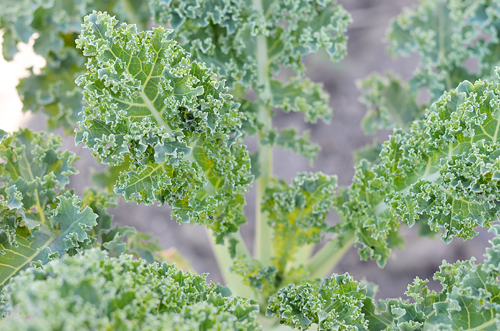 Kale is my current favourite thing that we are growing. It is so delicious.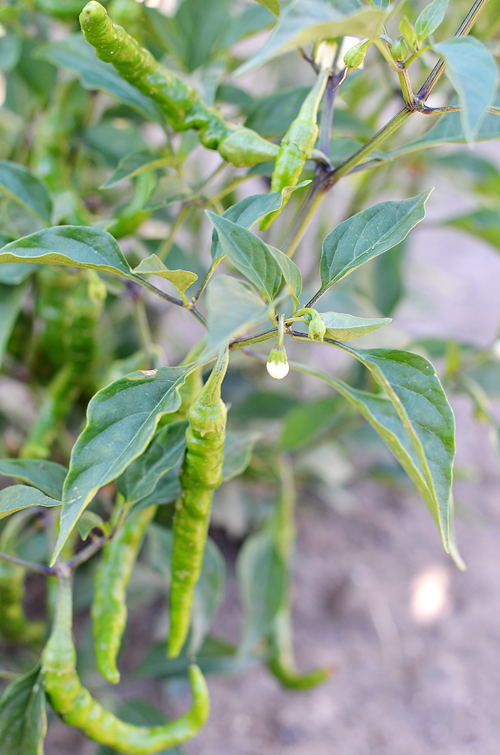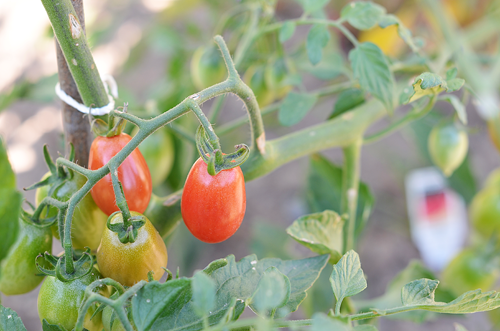 We have so many tomato plants growing but these little grape tomatoes are my favourite. Also, most of the other tomatoes aren't ready yet.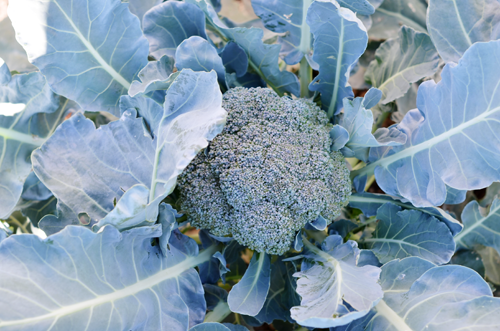 Our broccoli looks really blue, it's not just the photo. I think it's ready to be picked and eaten but I need to do some checking online/in a book just to be sure. I don't want to ruin our broccoli!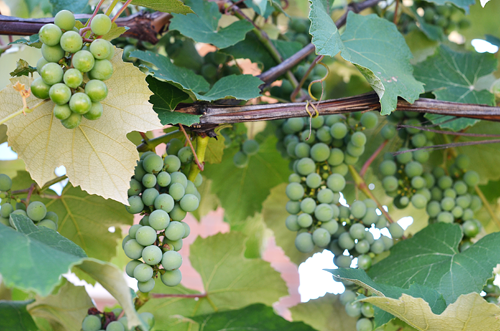 We have a ton of grapes and the vines are kind of going crazy all over the place. Next year we want to build something out of wood that will cover our sitting area and let the grapes grow on that.
We absolutely have more things growing in the garden but that's just a little sample platter of our fruits and veggies.
Have a great Saturday everyone!
♥elycia