The lovely people over at
FunkKit
asked me if I would be interested in trying some of their shoe stickers and after taking a look at their website I was really excited to fancy up a pair of my shoes.
There are a bunch of cool designs but my favourite by far was "
Origami
" and I knew just the pair of shoes that I would stick those stickers to. Here are my shoes before: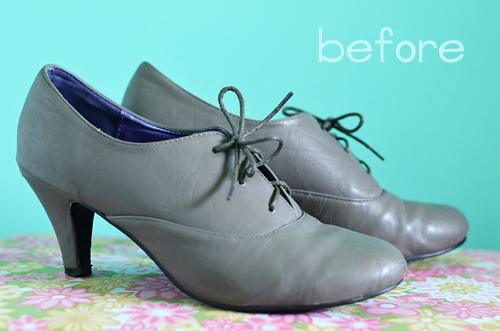 The process was really easy and the instructions that came with the stickers were very clear and simple so I didn't need to watch this video but just in case, there is an
instructional video
.
The only thing I had trouble with when I was placing my first sticker was getting it in the exact right spot. Luckily the stickers are very forgiving and you can peel them off and restick them if you make a little mistake. The sticking part got easier as I went along and pretty soon I had some newly stickered shoes.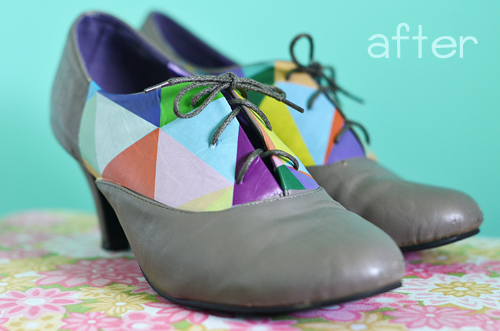 Although the colours still look bright they turned out more muted than I was expecting. That is because the stickers are slightly transparent so that they pick up the colour of what is behind, especially on the lighter coloured triangles. I don't mind one bit though and I feel like it makes them look like they mesh better with the shoes.
Overall I am pretty impressed with the stickers and I will be back later to show you how I styled up my shoes in an outfit post!
♥elycia