The brothers and sister are getting along a little better now. At first it was Farva who was being a little more friendly to Princess but now he seems to be a little annoyed with her playfulness. It doesn't make sense because Farva is really playful himself. I try to remind him that he was an annoying little brother to Anakin once but Farva is stubborn and sometimes he doesn't listen very well. Also, he's a cat and I'm pretty sure he usually doesn't understand what the heck I'm saying. Usually.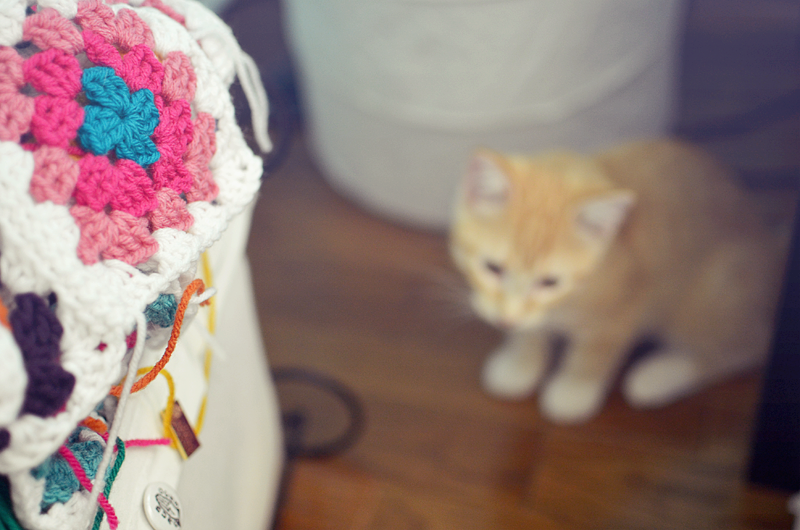 Anakin avoided Princess for the first few days so he was still hissing and growling for a couple days after Farva had stopped. Now he is being pretty nice. Neither one of them like it when she attacks their tails though.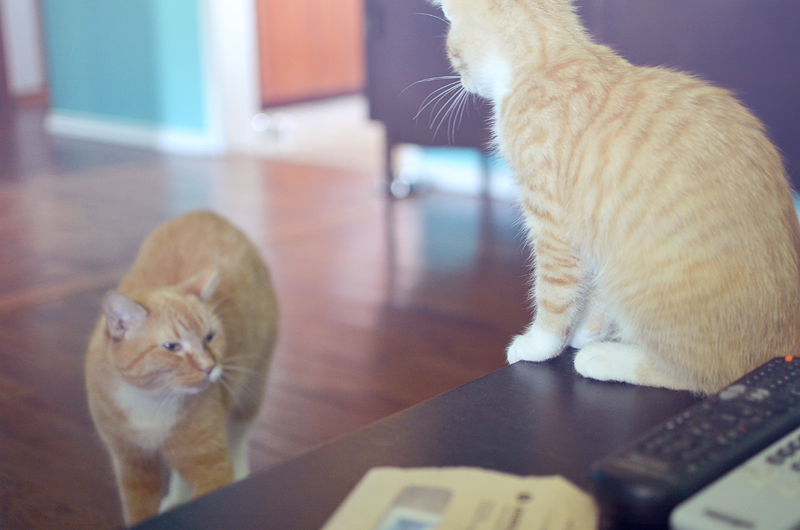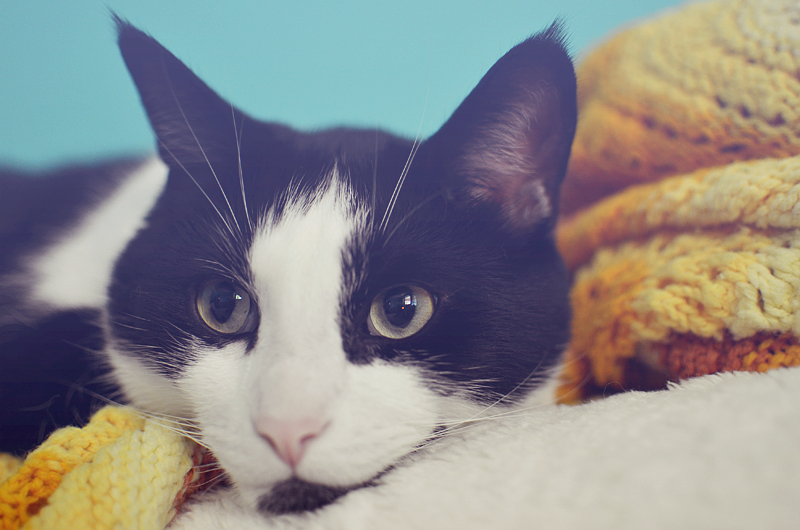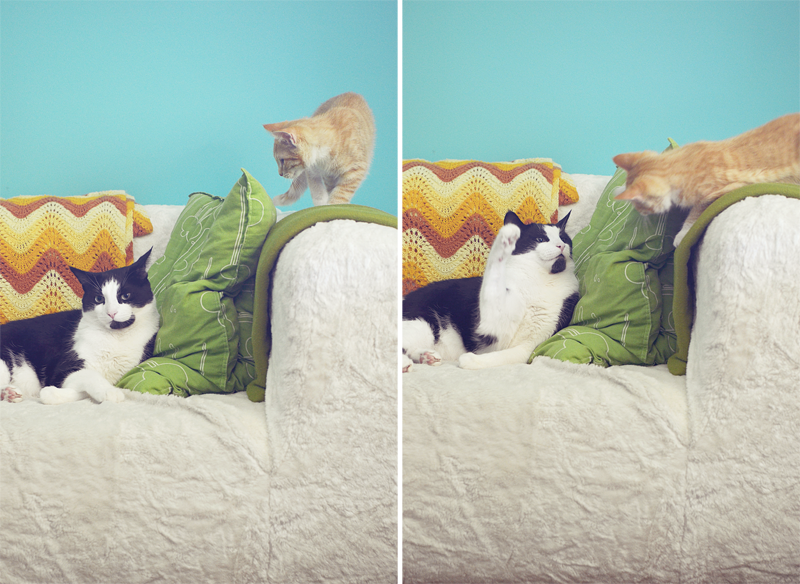 So there are some cute kitties for your Saturday. Ivan and I are off to a wedding so I'll talk to you later!
♥elycia