Remember a long time ago when I would tell you the awesome thing I use on my hair to make it softer? Yeah, maybe not...it was a few months ago. Well, the reason it has taken me so long to share is because I used up the last of it a few months ago when I mentioned it and have been trying to buy more so that I could take photos of it to show you. Well, I can't find it in any of the stores I used to get it at so I figured that I better just tell you what it is in case stores near you have it in stock. The awesome product is
Live Clean Bali Oil Restorative Hair Treatment
.
So, like I mentioned before, this stuff is great and really makes my hair feel more like hair and less like straw after a lot of bleaching. It is a solid but melts in your hands so that you can spread it all over your hair. I normally leave it on for at least 30 minutes with a shower cap covering it up. You just shampoo it out after you are finished and I have found that it helps to shampoo twice to get all the oil out. Last time I only washed it once because I didn't have anywhere to go and I looked like a total grease ball for the day. I find that the effects of the treatment last about a week but I have pretty dry hair so it may be different for you.
I am really bummed at the moment because I used to buy this at Shoppers Drug Mart (Canadian store) but the ones I have been to lately don't carry this particular product. I need to go check a few more before I give up because I love the Bali Oil treatment.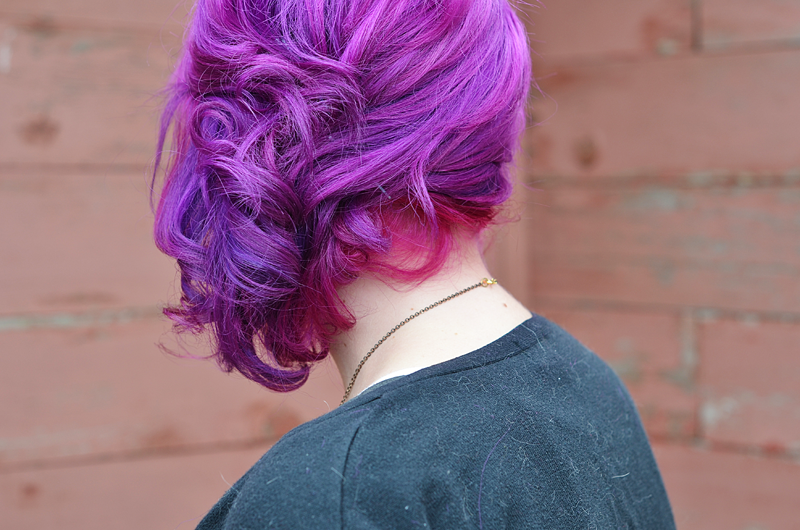 Does anyone have any good restorative treatments that they use? I have heard good things about coconut oil too!
♥elycia
PS. I am not affiliated with
Live Clean
(I wish!) I just think their products are great.