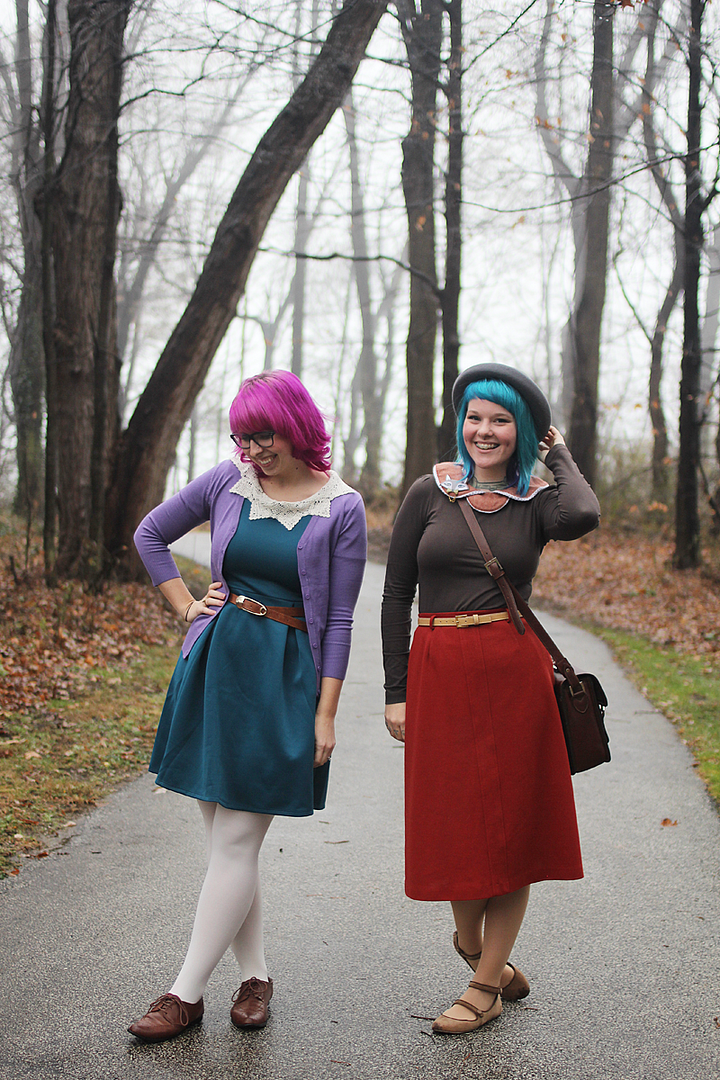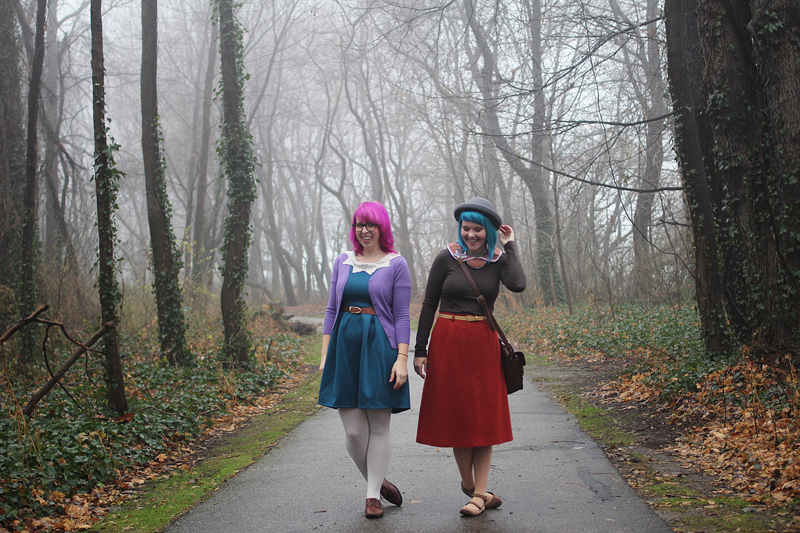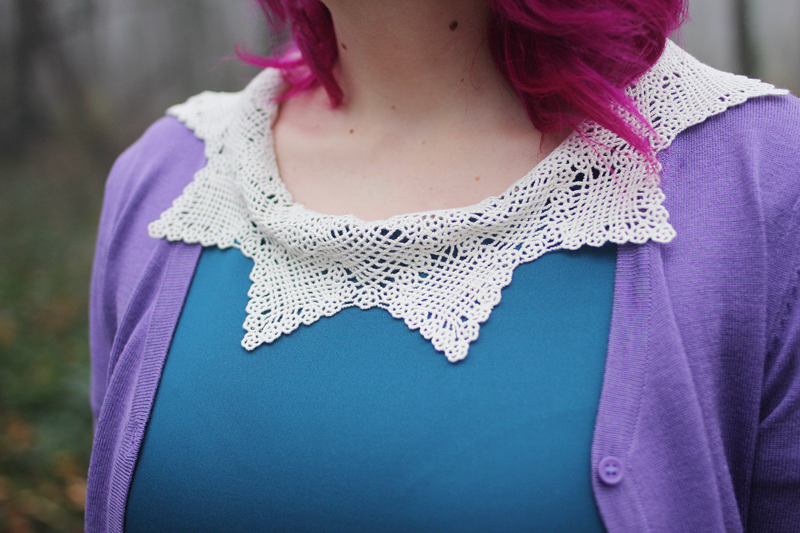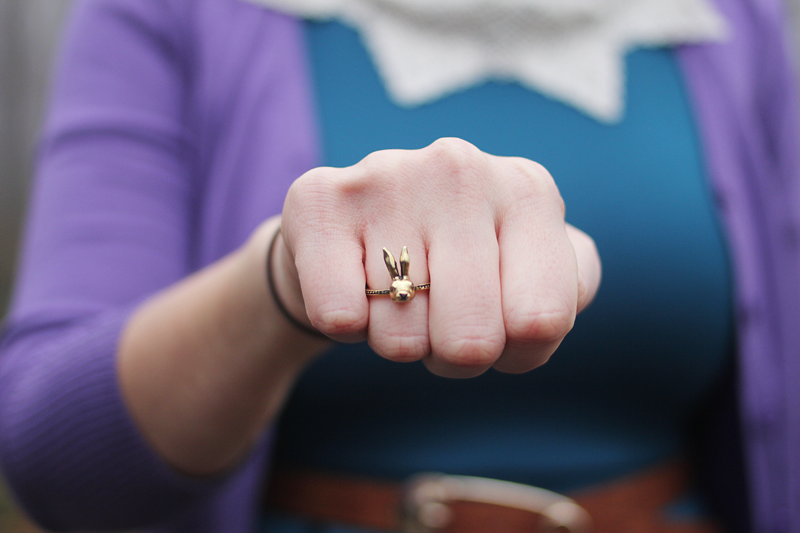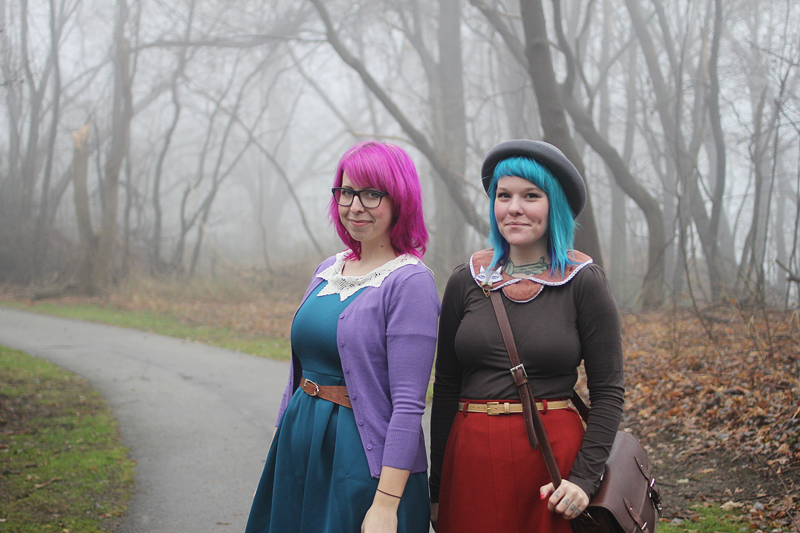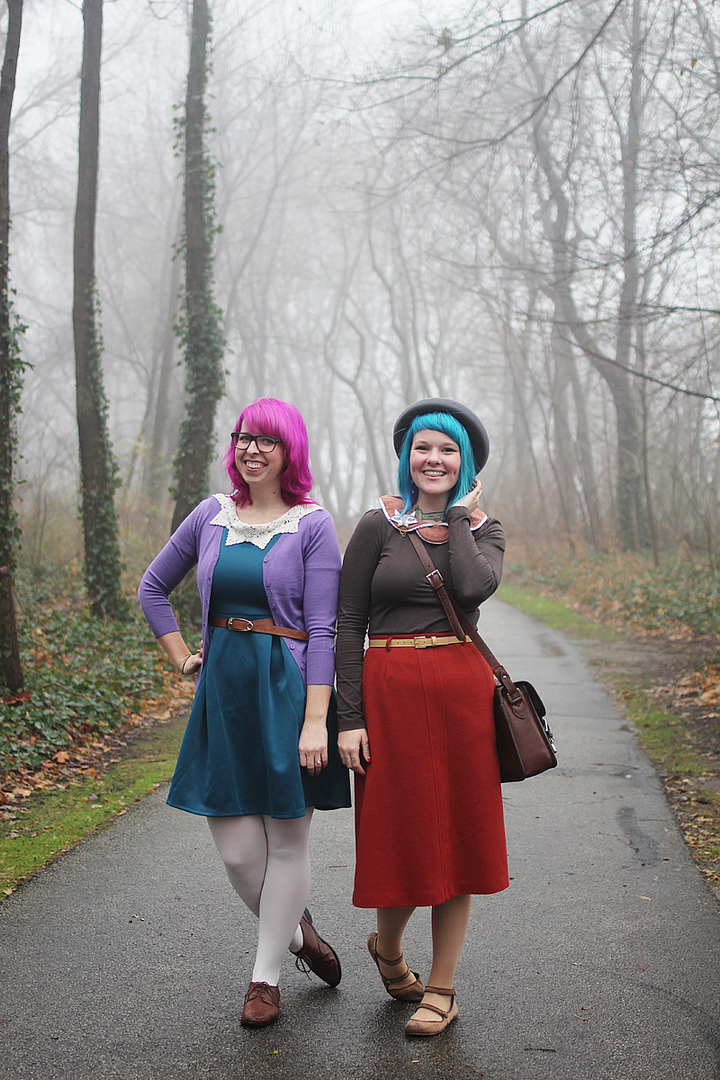 :: head to toe ::
glasses ::
Coastal
/
Clearly
dress ::
Curry Me Away Dress in Teal
c/o
ModCloth
cardigan ::
Charter School Cardigan in Orchid
c/o
ModCloth
belt ::
Portable Pocket Belt
c/o ModCloth
ring :: Bunny from the Group Hug Ring Set c/o
ModCloth
tights :: mall
shoes :: Forever 21
Wow, it has been awhile since my last outfit post and I can't think of a better comeback than my absolute favourite type of outfit post, one with
my best friend
! Without really planning it our outfits always seem to go really well together which means really cool photos.
As we were taking these photos it just kept getting foggier and foggier, which was so awesome! I love the way the fog looks with our bright colours. Foggier doesn't seem like a real word but spell check is not yelling at me so I'm going to go with it.
This is my first Charter School Cardigan from ModCloth and I am sold. They are so good and I think this may be my new favourite cardigan colour. I love the way it looks with my hair. Oh and just ignore my saggy belt. It has since been fixed with some extra holes thanks to Kevin's punch and now it fits nice and snug when I wear it up high.
Well, that's all from me for now. Kaylah and I have another really awesome outfit post to share with you but it will have to wait until next week. It is really silly and amazing and I can't wait!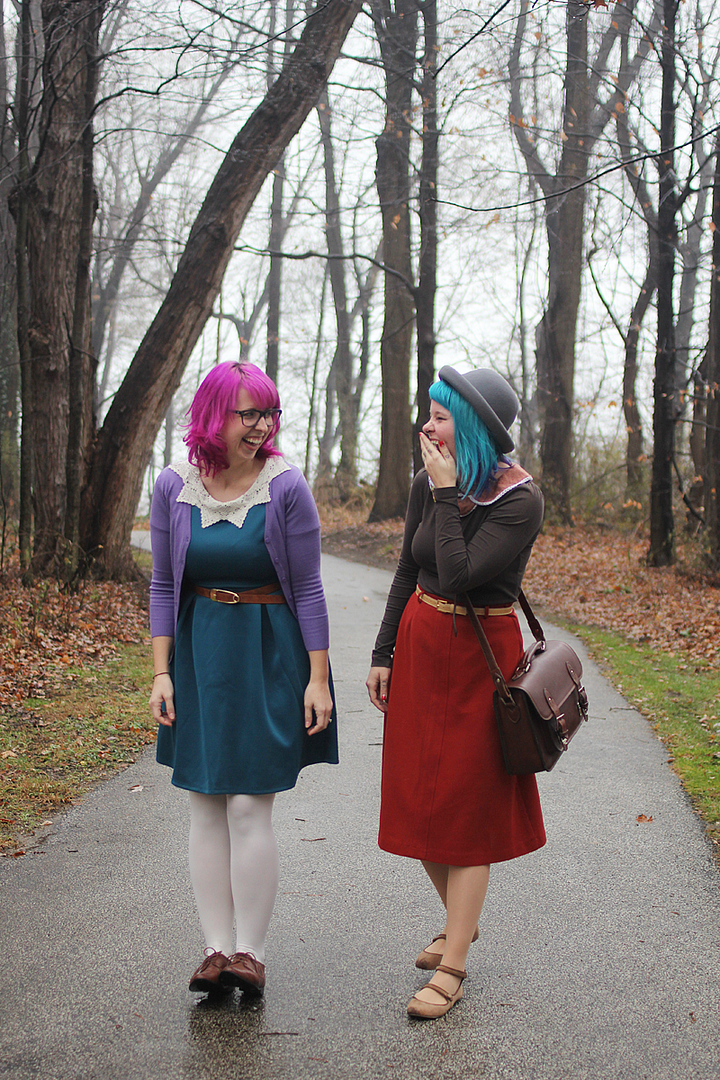 ♥elycia

PS. Today is 12/12/12 which is pretty darn cool! Have I ever mentioned that 12 is my favourite number? It was one of my first baseball numbers and I have just liked it ever since.