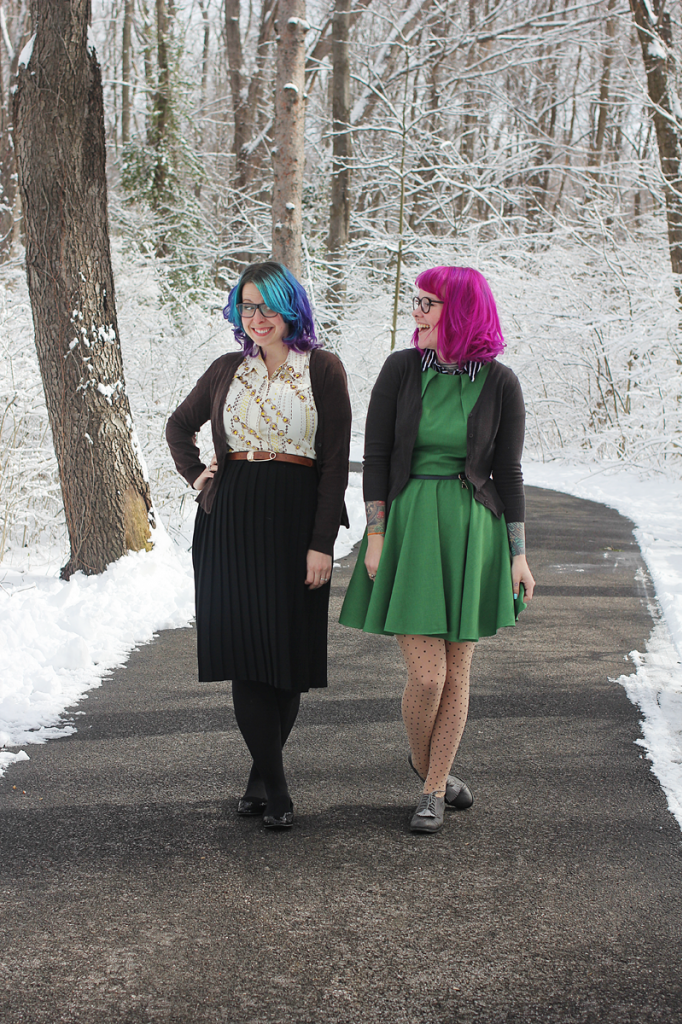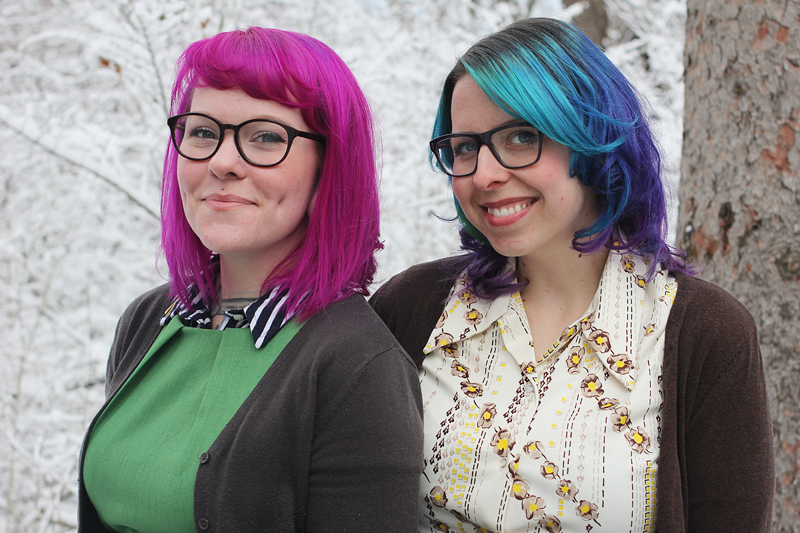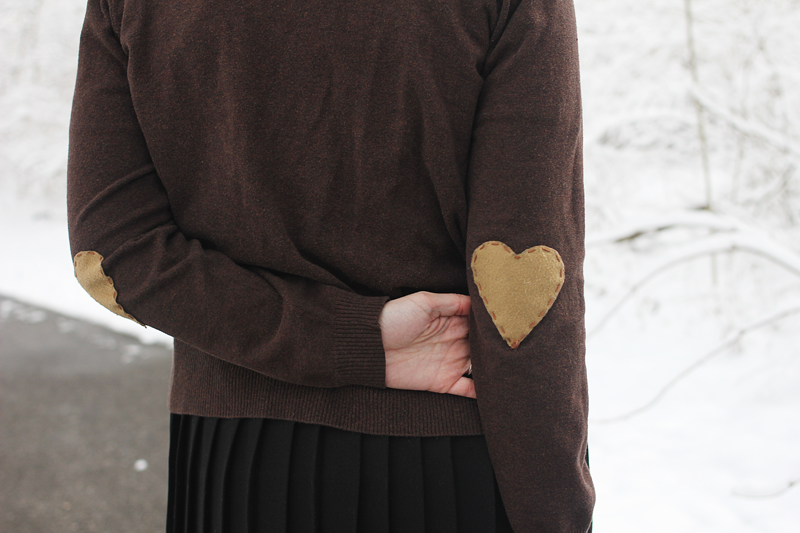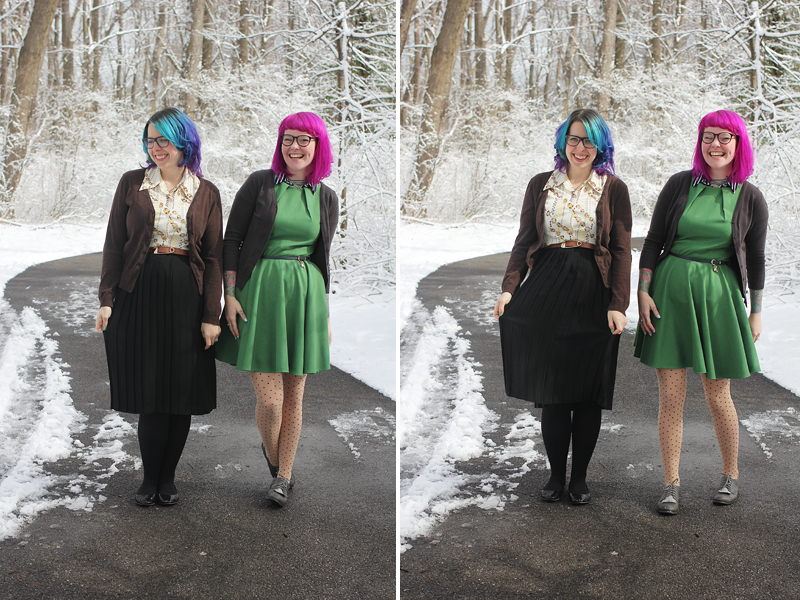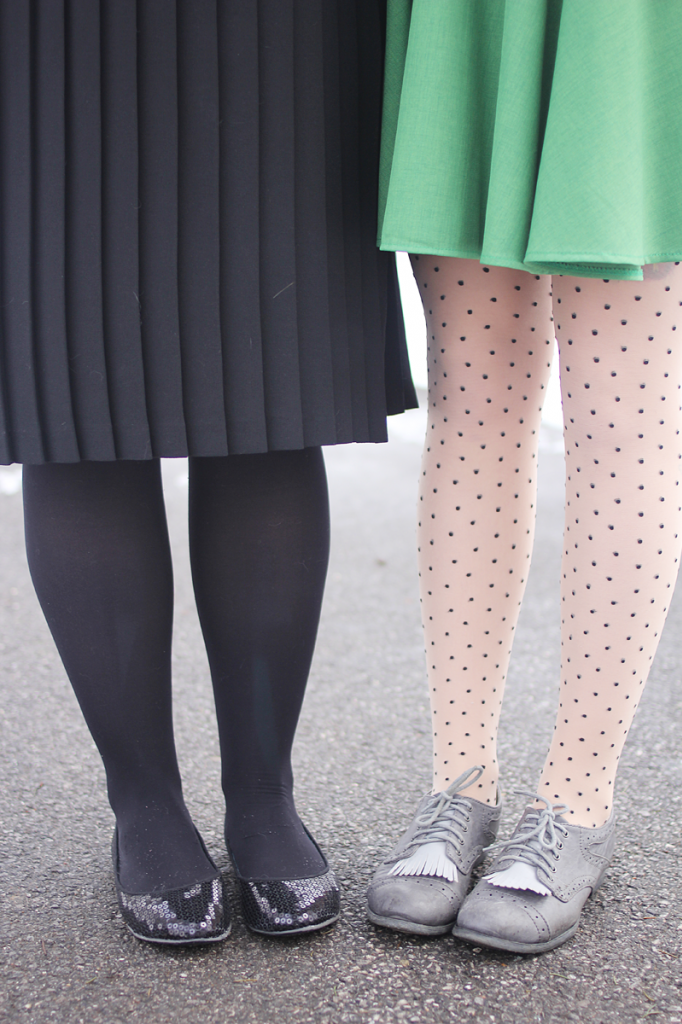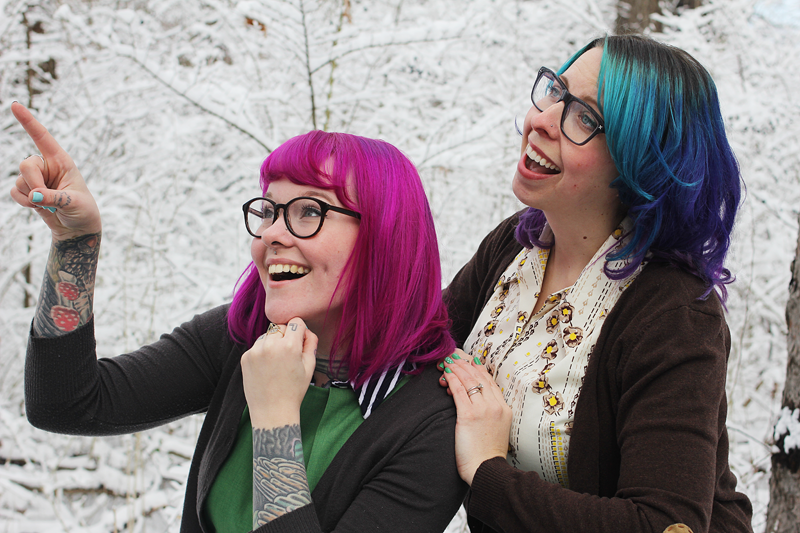 :: head to toe ::
glasses ::
Coastal
shirt :: thrifted
cardigan :: H&M (heart patches added by me)
belt :: c/o
ModCloth
skirt :: thrifted
tights :: WalMart
shoes :: c/o
Blowfish
*visit Kaylah's blog for her outfit details*
The title of this post refers to that last photo. We could totally be in a department store catalogue with that one. Maybe not a spring one though...there's too much snow. Yep, that's the only problem with that photo.
It is very hard to choose serious photos to post when Kaylah and I take outfit photos together. As we are taking the photos I usually like to do a bit of a running commentary of what we are doing at that moment and that usually gets us laughing and looking silly in 90% of the pictures.
Oh, and I guess I shoul mention something about my outfit. I'll choose my shoes. I have been debating sequin shoes for a really long time and I finally took the plunge with these cute ones from Blowfish. I love them!
I hope everyone is having a good Thursday!
♥elycia