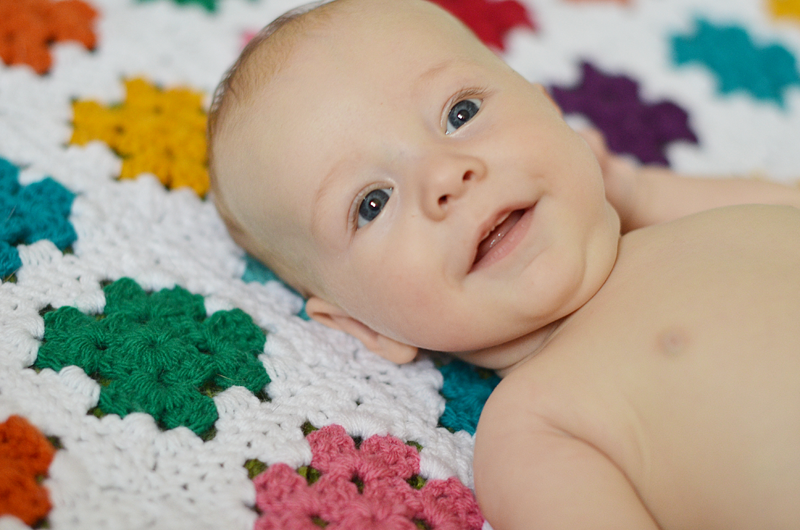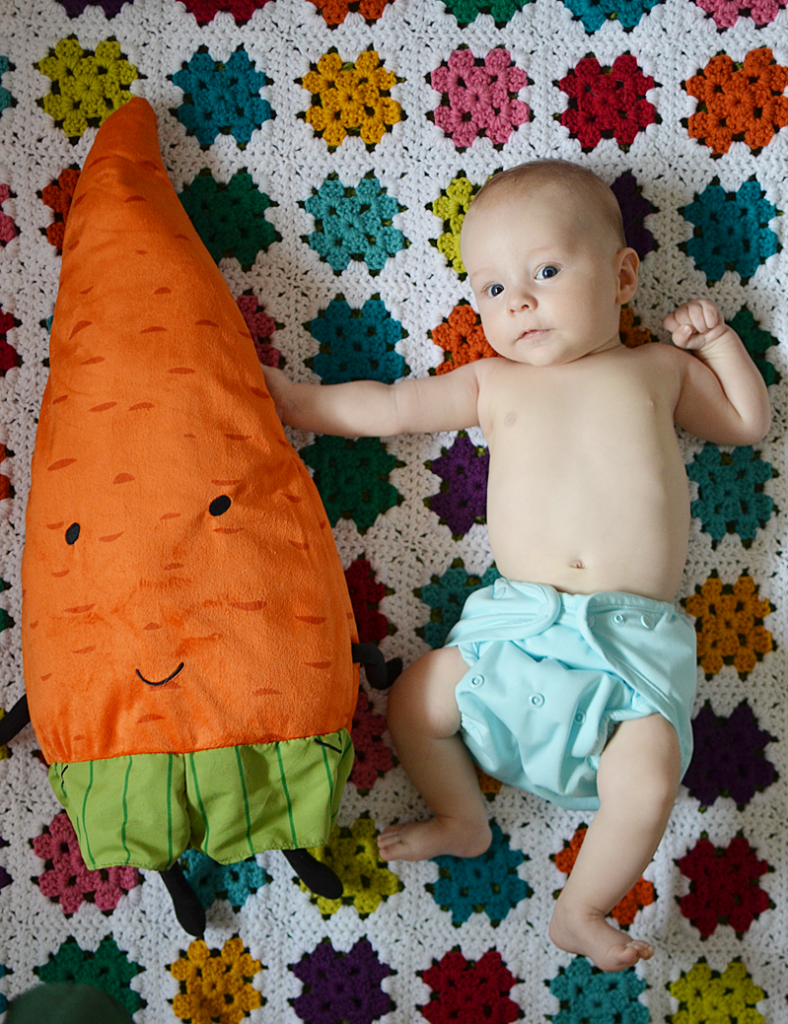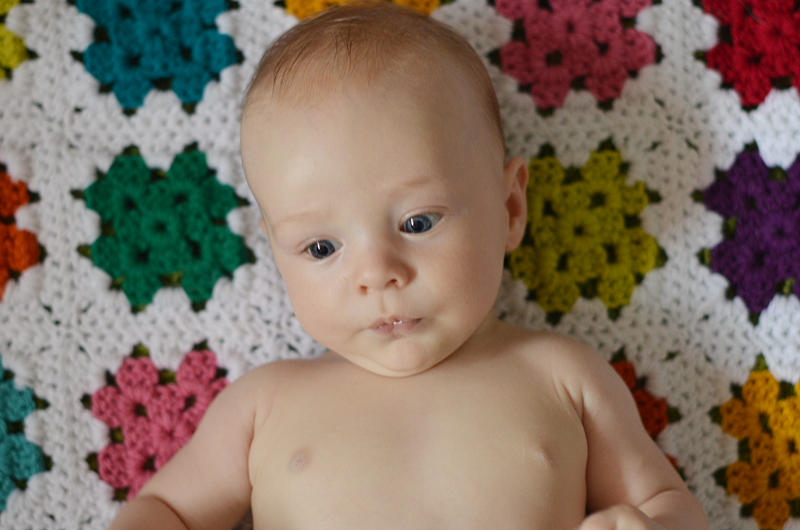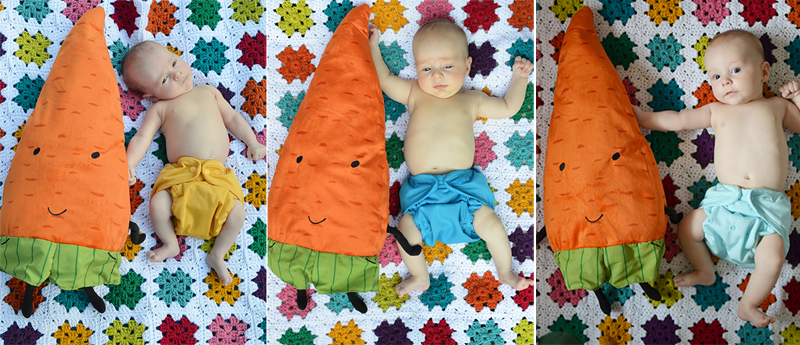 It's crazy how much more interested in the world Milo looks in these three month photos. It is harder to catch him not moving now and I'm sure it will just get more difficult as he gets more mobile. He smiles so much now and has conversations with us. Well, baby conversations with those adorable little baby noises.
I'm typing this Monday night and Milo has a bit of a stuffy nose that I'm hoping doesn't turn into a cold. We will see I guess! He has also been really drooly so maybe it's teething related. I have read conflicting things about runny noses and teehing being related.
I know you want to hear more about Milo's runny nose and possible teething but it will have to wait because he needs some snuggles before bed.
♥elycia