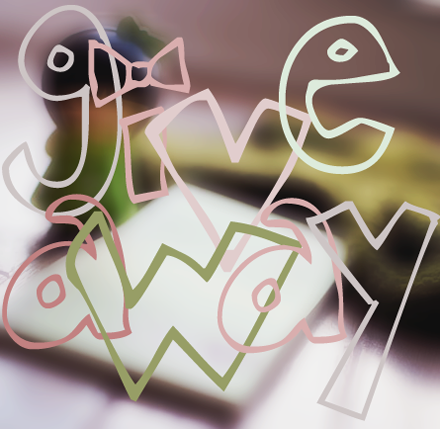 as a thank you to everyone who stops by here is the cute prize pack you could win...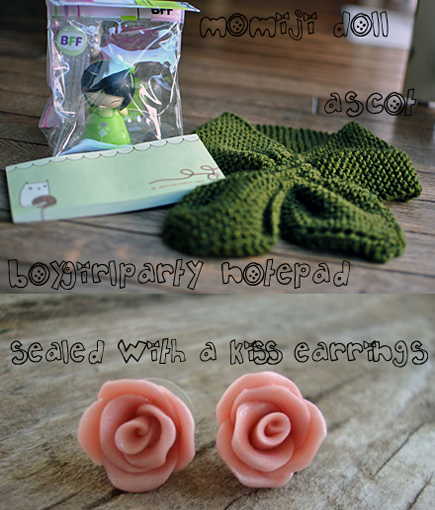 1. a cute momiji doll!
2. adorable kitty and yarn notepad from
boygirlparty
3. pretty ascot/scarf handknit by me :)
4. super pretty earrings from my lovely sponsor
Zoe
of
Sealed with a Kiss
how to enter: *please leave your email so it is easy to get in touch if you win

*
♥ visit Sealed with a Kiss and tell me your favourite item
extra entires: *please leave a seperate comment for each

*
♥ give me a Halloween costume suggestion please!
♥ blog about this giveaway
♥ tweet about this giveaway, include my name @loveelycia so i know :) (if you tweet more than once you can enter more than once!)
♥ follow my blog :)
thank you so much and i hope you enjoy the giveaway! it will stay open until the evening of Oct 30th.
♥elycia