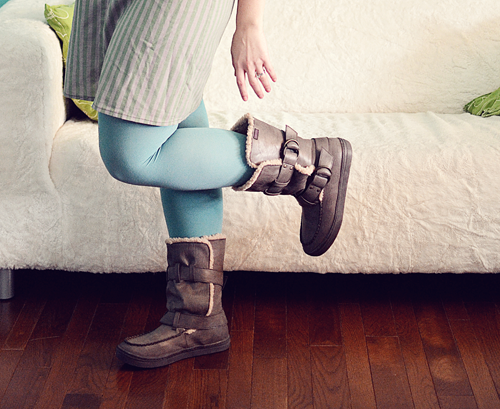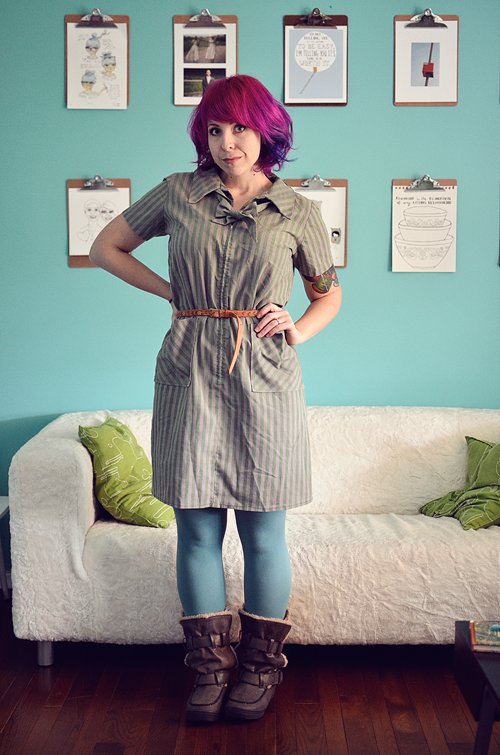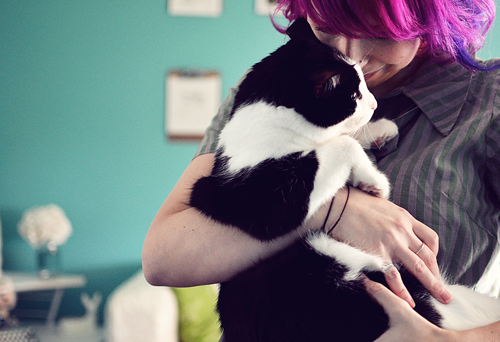 cardigan - H&M
belt - thrifted
tights - Urban Outfitters
I picked this dress up in early Summer on a trip to Toronto and it instantly made me think of
Rachel
. I'm not exactly sure why but this dress just has a definite Rachel Denbow feel to it. Except I'm sure if Rachel was wearing it she would have made sure it wasn't wrinkly. Oops!
And my boots! I grabbed these boots because I wanted a pair of warm winter boots that looked cute as well. I think these do the trick! I wore them when we went
camping with Kaylah and Kevin
and they kept my toes toasty.

Ivan and I worked together on that clipboard display and I absolutely love it. We don't have the perfect print for each clipboard but for now we just stuck a bunch of cute things up there. We were two short so Ivan and I each drew something and stuck that up as well. So much fun!
♥elycia
PS. Today is your last chance to enter the
Earthtastic giveaway
, I will be announcing the winner tonight!