Ever since I saw
Rachel's
tutorial on covering suitcases with pretty fabric I have been itching to try it. As you may have already seen I covered a suitcase for
our bedroom
in my most favourite fabric ever (so far).
I had these two suitcases that I wasn't crazy about the colour of so I decided to paint them as well as cover the tops in fabric.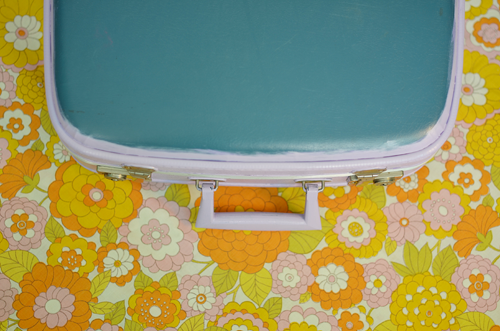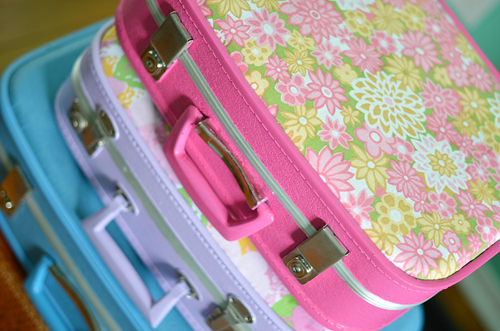 I love the fabric on the pink one. I'm on the fence about the fabric on the purple one though. I might keep my eyes open for something that will look even prettier.
If anyone is interested I used Martha Stewart high gloss craft paint in 'Hydrangea Purple' and 'Amaranth'. The purple took about three coats to cover while the pink took four.
♥elycia