Who is this girl and what is she doing in my house with my cat? It's
Astrid
and we thought it would be fun for her to do a little outfit post from my usual location. Astrid posted the full "outfit post" over on her blog if you would like to take a look.
Astrid and her mom spent Monday night and part of the day Tuesday with Ivan and I so we decided to take a few fun photos together at our place on Monday and then around Hamilton on Tuesday.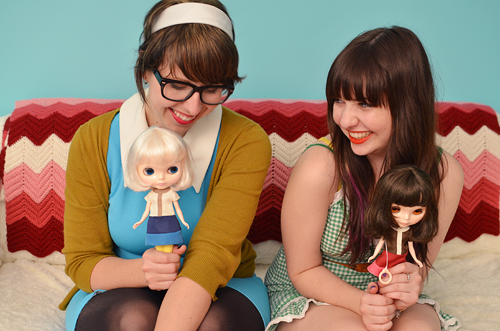 Hanging out with some dolls.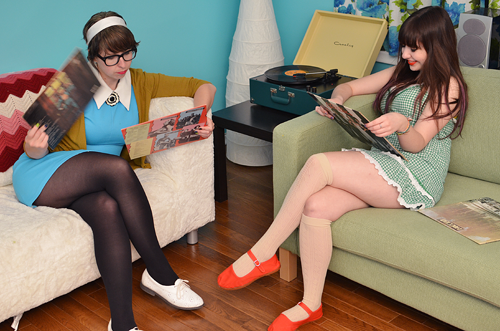 Ever so casually flipping through records.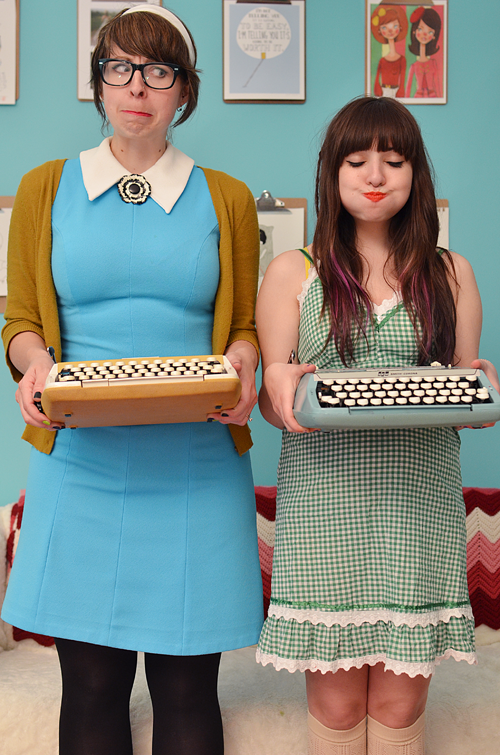 Holding some typewriters. Don't I look like a giant next to Astrid?! She is so little and cute!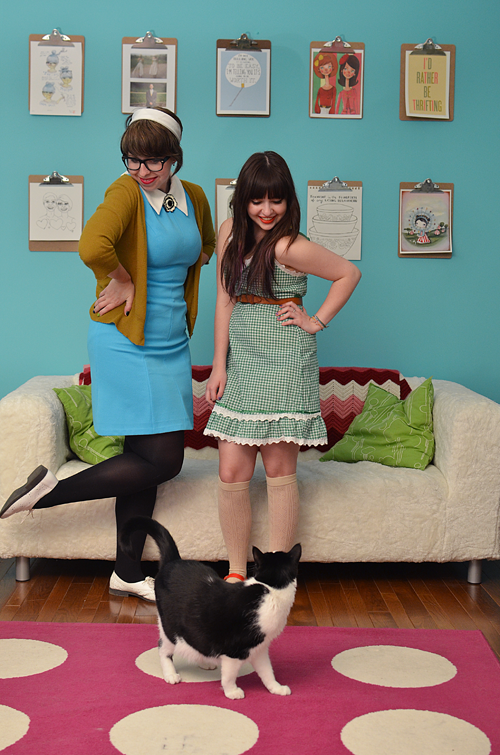 Chatting with Farva.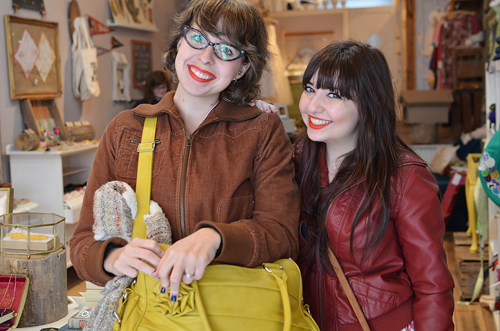 Checking out
Needlework
for the first time. It is really cute in there and I'm thinking of taking a quilting class because I obviously need another hobby.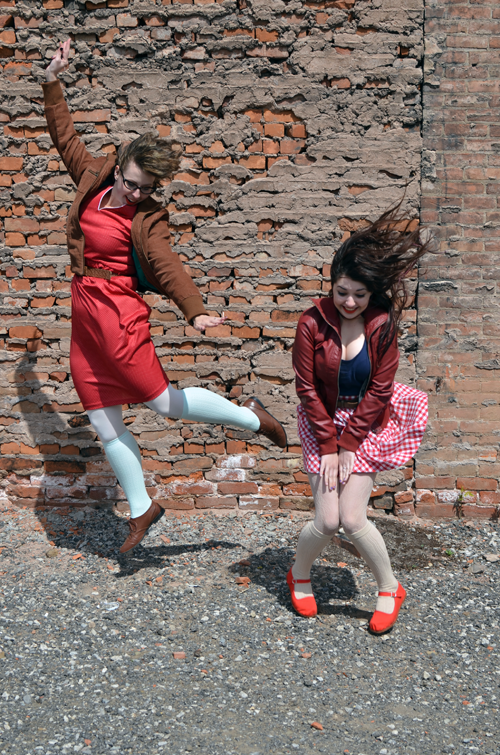 I just think this jumping photo is so funny!
Having visitors is really fun for me. Getting out of the house, chatting and checking out new places that I am too nervous to go in alone makes for a good day. Taking photos along the way is pretty fun too.
♥elycia