Hello! I hope all of my Canadian friends are enjoying their long weekend. Saturday I got my first ever migraine (not exciting) and yesterday Ivan and I filled our garden with veggies but then ran out of room. We already have a huge garden but we think we are going to make it a little bigger to fit some more things. I'm really happy that we got a ton of stuff planted though.
I thought I would share some more thrift finds that got away today. You can check out my previously left behind finds
here
and
here
.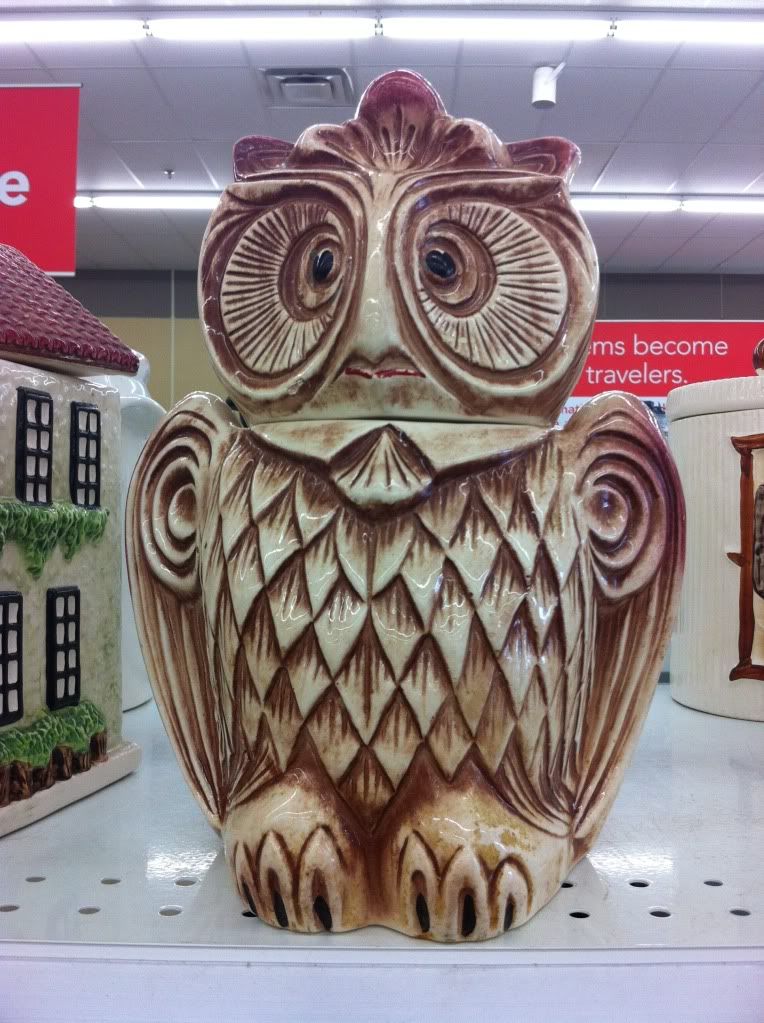 What: Owl jar.
Where: Value Village (Upper James)
Why I loved it: I thought this little guy would look pretty adorable in our kitchen holding something like owl cookies.
Why I didn't buy it: As cute as I thought he was, they style was not quite right for what I am imagining for our kitchen. I didn't want to spend money on this guy only to replace him with something better suited for our kitchen in a few months. I left him for someone else to enjoy.
Do I wish I bought it: No thank you.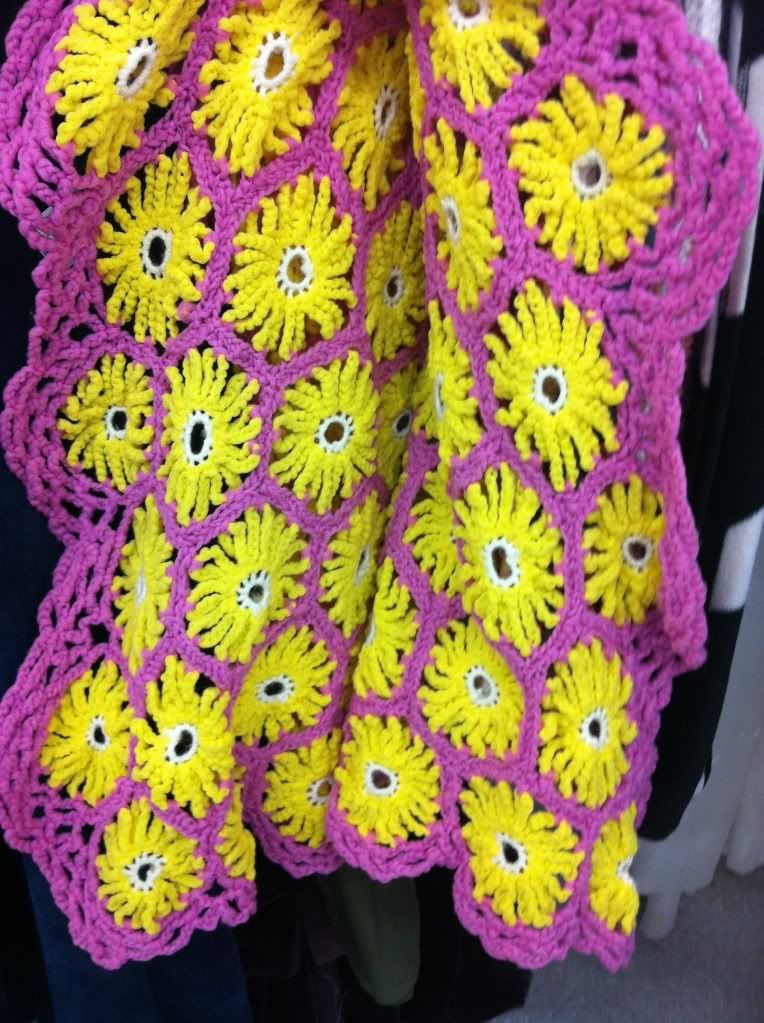 What: Flower afghan.
Where: Value Village (Cambridge)
Why I loved it: As a general rule, I love handmade colourful afghans. If it is in good condition I will almost always buy it.
Why I didn't buy it: This one was in good condition but it was so stiff! It was not even close to being usable and I didn't like the way it felt so although it was pretty there was no way I could buy it.
Do I wish I bought it: No. Just thinking about touching it now is giving me the willies.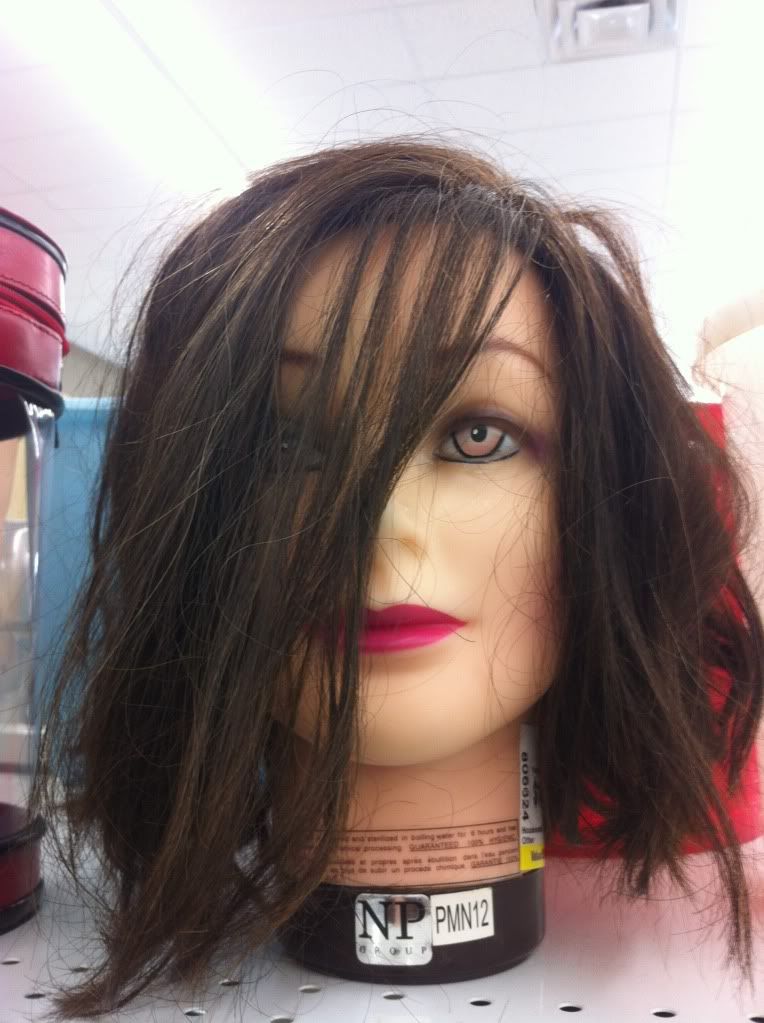 What: Head.
Where: Value Village (Upper James)
Why I loved it: I am always super tempted to buy these things. I think they are a bit creepy but really cool. Also, when I was a kid I always wanted one of those Barbie things where you could do her hair but never got one.
Why I didn't buy it: I can't justify spending more than a couple dollars on something like this and they are always more than a couple dollars. I actually saw a different one the next time I was at Value Village. It's like they are taunting me!
Do I wish I bought it: Kind of. I'll make it through the day without one though.
It's fun to thrift and bring home things you really love but it's also fun for me to look back at things I chose to leae behind. It shows me that I do have a bit of willpower when it comes to thrifting.
Have you recently left behind anything cool?
♥elycia