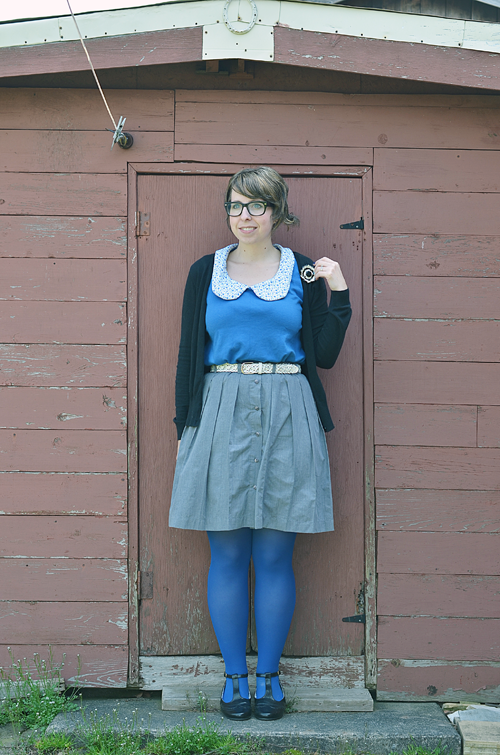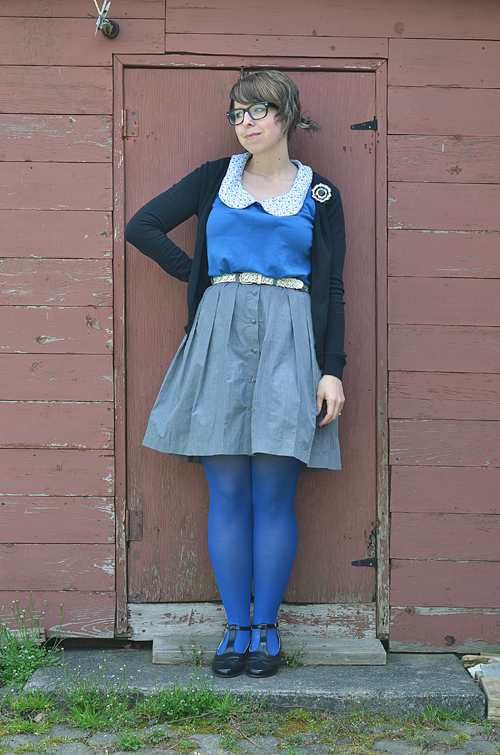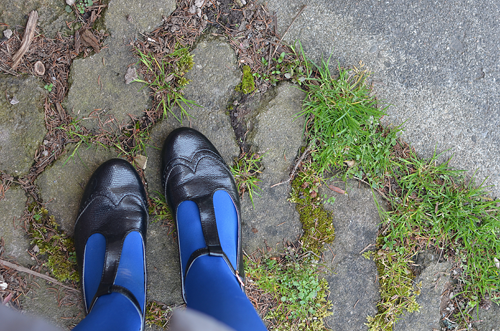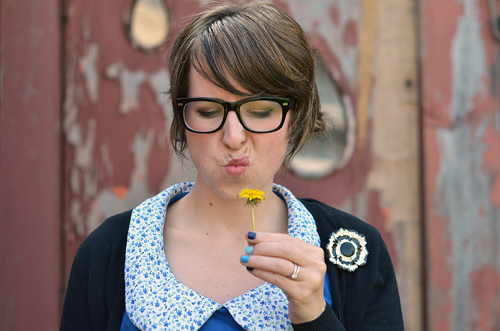 :: head to toe ::
shirt :: homemade!
cardigan :: H&M
brooch :: thrifted
belt :: thrifted
skirt :: clothing swap
tights :: mall
This is my second project since I have decided to
make more of my own clothes
. I modified this pattern and made myself a cute little peter pan collared shirt!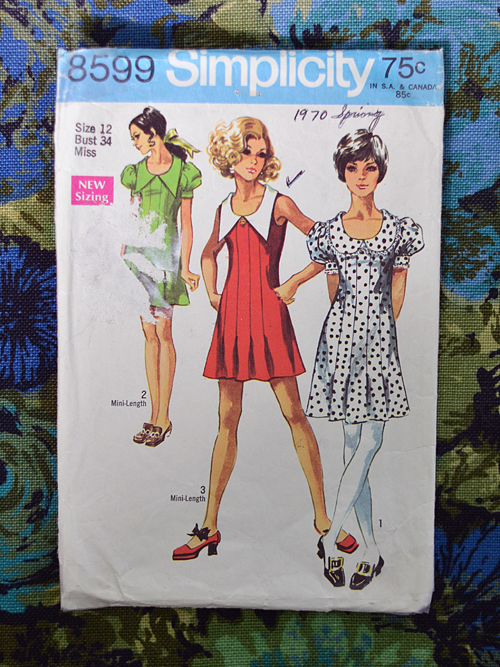 If I make another one I think I will make a few more modifications because the collar doesn't sit as flat as I would like it to. It is still pretty adorable and fun to wear though. I would like to try making a pointy collared version as well.
I love taking photos in front of our shed door because I look like a giant! The door is obviously not a regular sized door but it makes me laugh when I look at these photos where I am as tall as a door. Only funny to me? Yeah, that happens a lot.
There were more blue jays in the backyard while I was taking these and I managed to snap a photo.
See him hanging out on our plum tree? I think he liked my blue outfit. Next time I need to out prepared with my zoom lens.
Oh yeah, see all those dandelions? They are my mortal enemy this spring. I have pulled almost every single one from our front lawn (there were soooo many) but the back yard is still out of control. I will get you dandelions.
♥elycia