Kaylah
and I each took a photo an hour on the first day of our weekend camping trip. Here are mine!
6am :: Pretty light coming in through our kitchen curtains.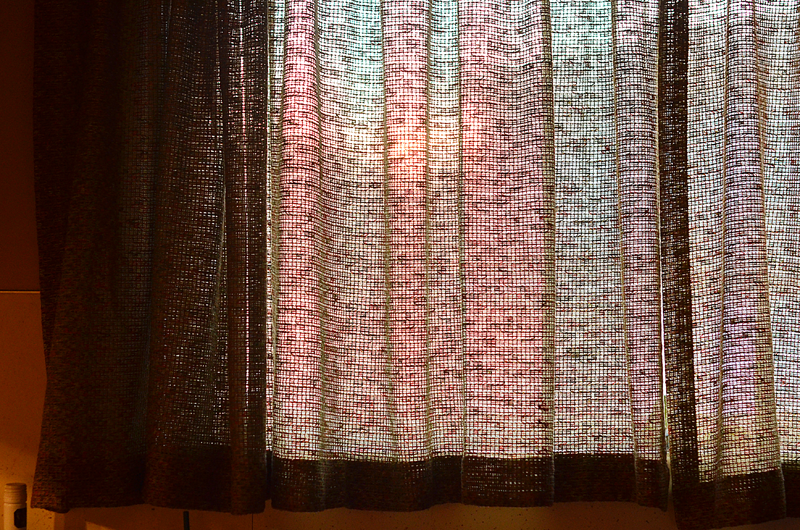 7am :: In the car. I don't know why but I always like to take a photo of my dress/legs in the car. Weird.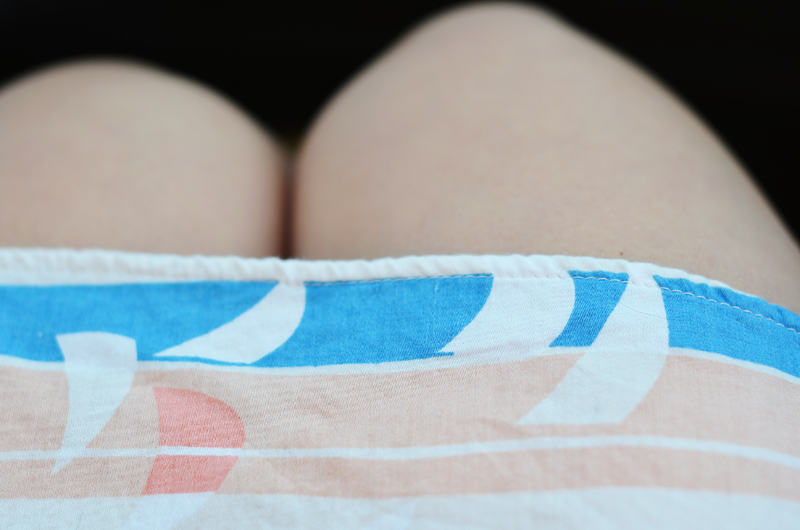 8am :: Almost ready to head over the border.
9am :: Yep, we made it across. I always see lots of antique places that I want to stop at.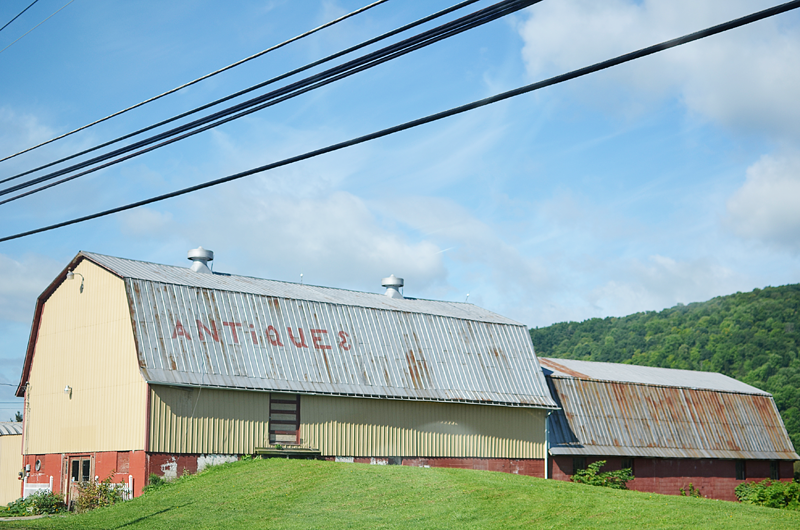 10am :: I found some yarn bits that I had stuffed into the door handle.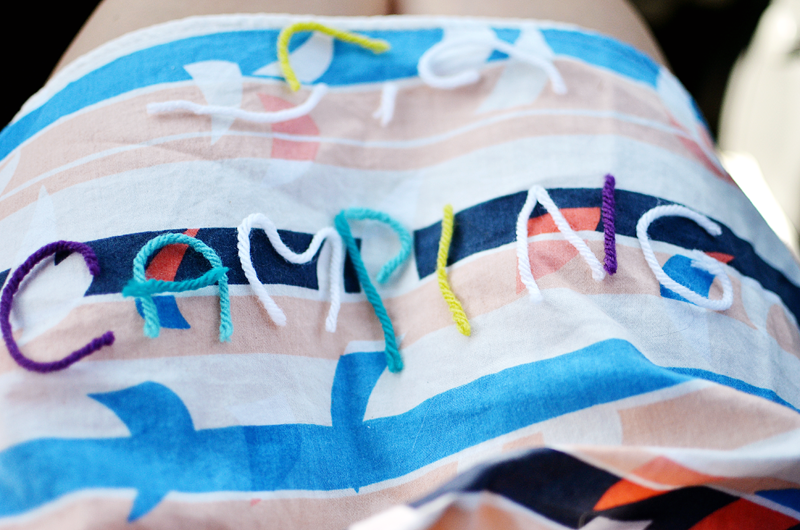 11am :: Pretty flowers while we were waiting for our camping partners.
12pm :: Found a campsite after driving around looking for the office for a while. Helpful hint if you are in the Red Bridge part of Allegheny...there is no office. Just a board you sign up on.
1pm :: Kaylah hiding in the bushes.
2pm :: We have to add our initials anywhere we see that other people have because we don't want to feel left out. And...a cute little toad.
3pm :: Beautiful view. We all agreed that the camera couldn't capture exactly how amazing it was.
4pm :: Kaylah's beautiful mushroom haul. I even took home a purple one because they were so pretty. And then I forgot it in the car and it got too hot and shrivelled up to almost nothing. I SUCK.
5pm :: Another toad! This one was so teensy!
6pm :: We walked along what we thought was a hiking trail but was really just a path to other campsites. I'm glad we made that mistake though because we found a beautiful little area on the water. It even came with cool rock chairs!
7pm :: We thought about going to the drive-in but them wimped out (the boys' fault) and instead ended up back at our campground.
We roasted a few veggie dogs (spider/crab style) and then headed to bed!
I would have to say that the highlight of the camping trip for me, well one of them, was when Kevin made a joke about "smokey eyes" (the makeup technique) when he got some smoke in his eyes from the fire. Kaylah was super impressed that he knew the term "smokey eyes" and so I asked Ivan if he knew what it was. He proceeded to squint his eyes, making a Blue Steel type face and said, "this is smokey eyes, right?" (Or something like that, I have a bad memory and really wish that we had caught this whole thing on tape) I probably didn't do that story justice but it was pretty much the cutest thing ever.
We also have a little video from the camping trip but we will share that another day!


♥elycia