When I shared part of my
penny collection
last time I totally miscounted so I actually have 6 more to share with you today. I am normally a good counter (especially with numbers under 10) so I have no idea how that little mistake happened. Oh well, more to share this time!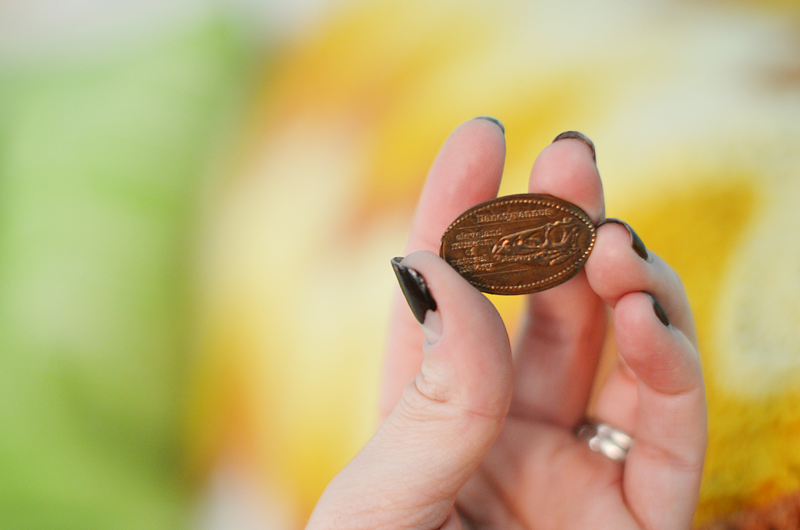 I got this penny at the Cleveland Museum of Natural History. Ivan and I went there with
Kaylah
and Kevin while we were visiting around Kevin's birthday. They had a really cool dinosaur room so I wanted to get a dinosaur penny. Plus, I really like dinosaurs.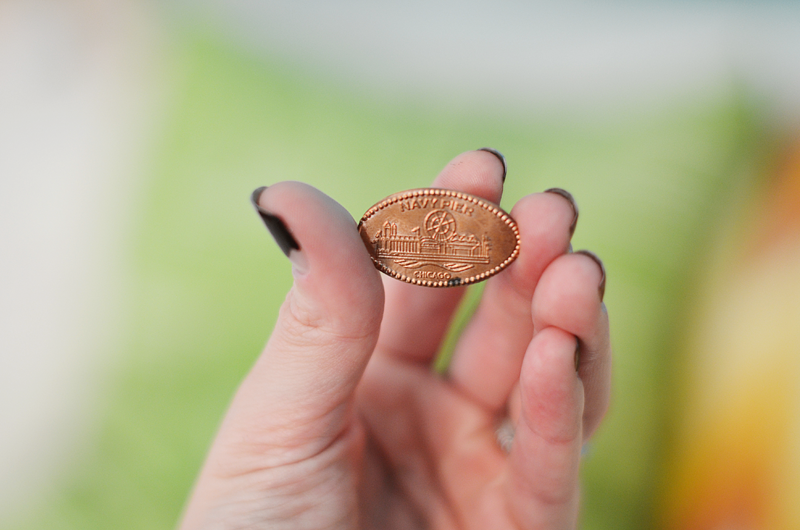 This penny starts the souvenir penny tour of our Chicago trip. The first place we saw a penny machine was at the Navy Pier. This was the machine that told us about the Penny Passport and made it sound all exclusive and like you could only get it at the nearby gift shop. Totally not true but I'm not mad at them. We even have some
video footage
of Kaylah and I making our pennies at this first machine.
These pennies kind of have a funny story. There were a bunch of penny machines at Shedd Aquarium and I inspected each one before I decided which design I wanted. I choose the sea horse one because I thought the sea horses at the aquarium were so neat. There was some confusion while I was making my penny and I forgot to select the right design (I blame too many people talking to me at once...or me not being able to multitask when pennies are involved) and I was so disappointed when I accidentally got the plain Shedd Aquarium one. Like, unreasonably disappointed. I only like to have one penny from each location but I decided to go ahead and get the one I really wanted. Ivan put it in the right spot for me but I didn't know he did/I was flustered and I started turning the wheel. I had a mini freakout and I told everyone they had to stop talking to me for a few minutes. I was overstimulated, ha! Anyways, I got the penny I wanted and we all got a good laugh about me freaking out over a penny.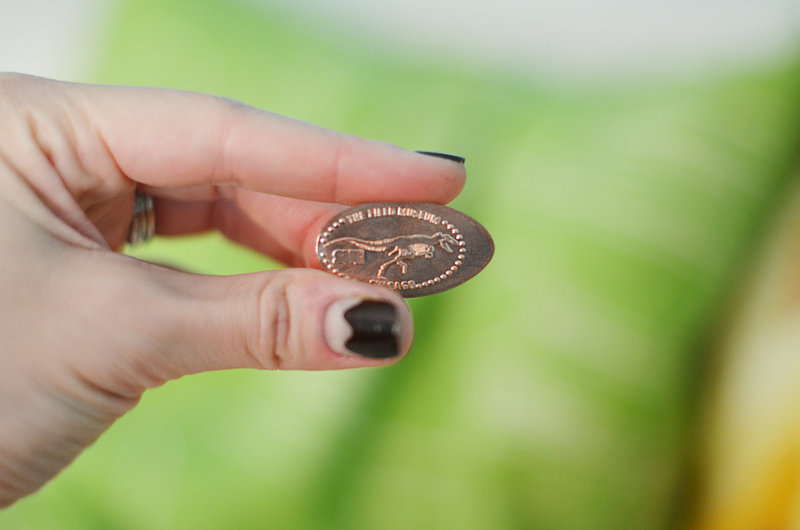 This penny came from the Field Museum. As I mentioned before, we had very limited time in there and almost didn't have time to get a penny. I insisted that we could squeeze it in and we rushed to the machine. As we were getting our pennies there were already people who work at the museum trying to kick us out. It wasn't even officially closing time yet; we still had minutes to spare. Precious penny squashing minutes.
This guy came from a rest stop on our way home from Chicago. All of the other pennies in the machine were for places that I hadn't visited and I am very particular about only getting pennies from places I have actually been. This spares me the future confusion of looking at my penny and saying, "I don't remember going 'insert place here'". I was pretty happy with my Ohio State flower penny.
So that is the story of all of my pennies so far. I have recently realized that there are machines in Canada too but they are just a little bit less cool because they use tokens instead of pennies. I don't know why that makes such a difference to me but it does. Not saying I wouldn't get one...just that it would be cooler if they were real pennies.
I hope everyone is having a good day!
♥elycia