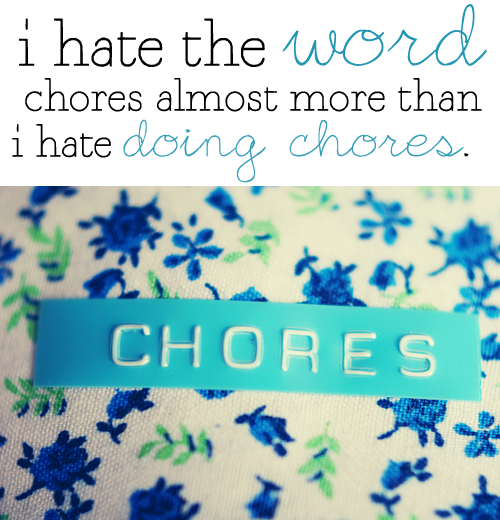 I actually probably hate the word more. Yuck!!
19. I play the drums...on a sparkly purple drum set. I'll show you a photo one day.
20. I often don't buy things because I think to myself "I could make that". Whether or not I end up actually making it is another story.
21. I have two large puppets. Their names are Ricky and Lucy. Sometimes I think I am really funny and I make them do silly things like pick their noses.
22. With a lot of things I am either a perfectionist or a total disaster. There is kind of no middle ground.
23. I am a 'jack of all trades', I sometimes wish that I had one thing I am really good at.
24. I would love to be in a sitcom. I think I should be the new Michael Scott on the office. Only problem is...I am not a good actor.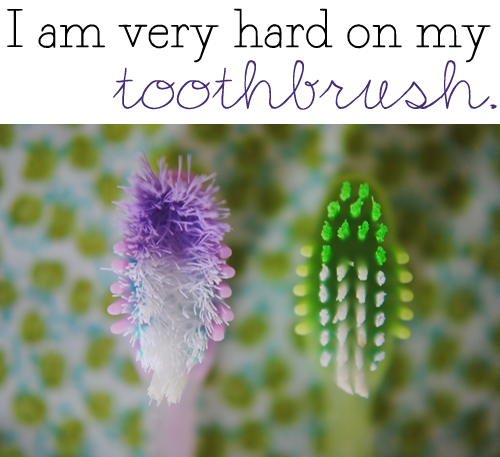 Mine is the purple one. Ivan and I got these toothbrushes on the exact same day.
26. I can play the trumpet. I learned in high school and about a year ago we bought a used one. I'm not as good as I used to be but it's still fun!
27, I'm sure I have mentioned this before, but I'm a total hoarder. The new part is that I have a plan to make my hoarded items more organized so that I can call them collections. Good plan?
eep! only one thing left to share tomorrow!
♥elycia
thing 1
...
thing 2
...
thing 3
...
thing 4
...
thing 5
...
thing 6
...
thing 7
...
thing 8
...
thing 9
...
thing 10 ... thing 11 ... thing 12 ... thing 13 ... things 14 - 17
ps. Susannah just started her own version of 28 things!
Check it out
:) so fun!!