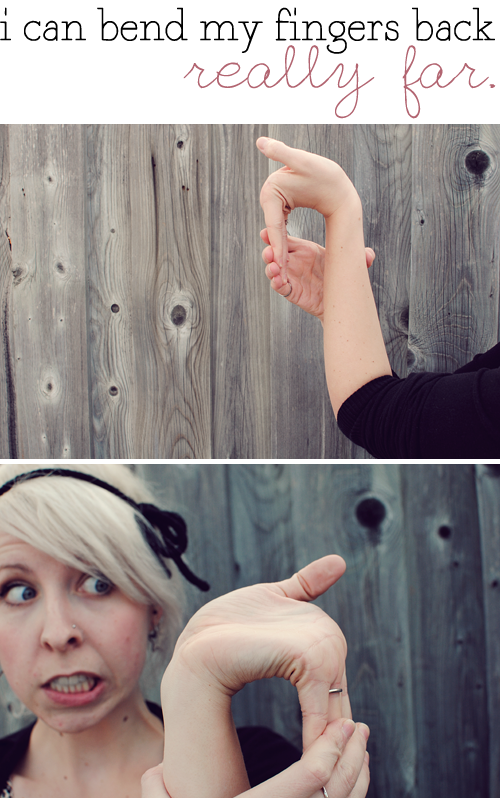 No it doesn't hurt, I just like making weird faces.
15. Sometimes I am really bad at following through with things. Case in point...these 28 things! I had great plans to do an awesome photo for each one but sometimes things get a little busy. I'm sure everyone can relate to this!
16. As much as I love animals I can't watch movies that are heavily based on animals because I get too upset if they die. Spoiler alert: 'I am Legend' made me sob. Not just during that one part either...but for the whole rest of the movie anytime I thought about it. I'm so wimpy!!
17. I am famously bad at dealing with change. Before when my mom was thinking of moving, everyone in my family that she mentioned it to responded with "Have you told elycia? Is she ok with this?" I feel like over the years I have become better at dealing but I have earned myself quite a reputation!
♥elycia
thing 1
...
thing 2
...
thing 3
...
thing 4
...
thing 5
...
thing 6
...
thing 7
...
thing 8
...
thing 9
...
thing 10 ... thing 11 ... thing 12 ... thing 13