Hi!
Last week I saw this at the thrift store, got super excited and grabbed it as quickly as I could. My absolute favourite crochet pattern is the ripple in all it's forms so this book was definitely a must have. I love looking through old craft books and magazines so I thought I would share a few photos in case you love it to.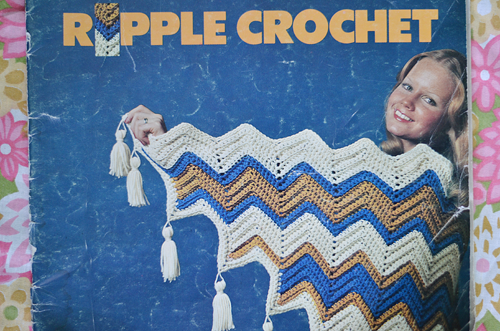 This is the perfect ripple afghan in my opinion and according to this book, "The Easiest Afghan in the World". Even more perfect! It is
similar to the one
I already made but I think I need to make one like this too.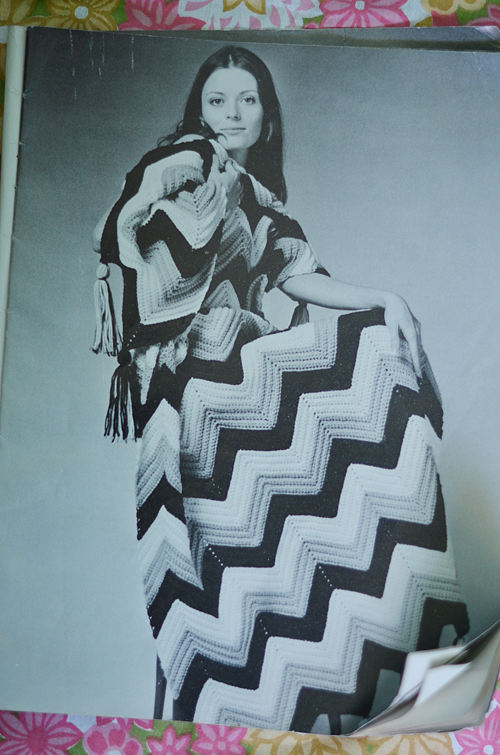 What a fancy cape!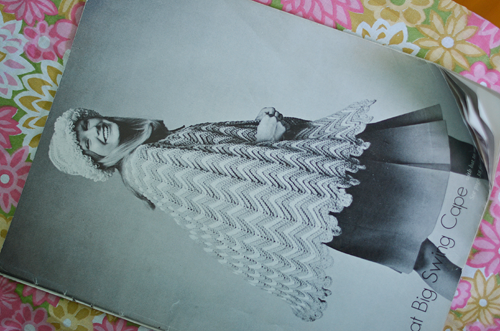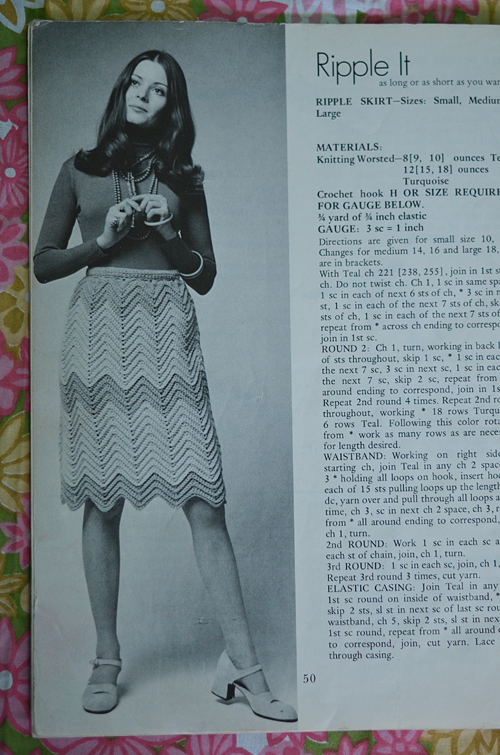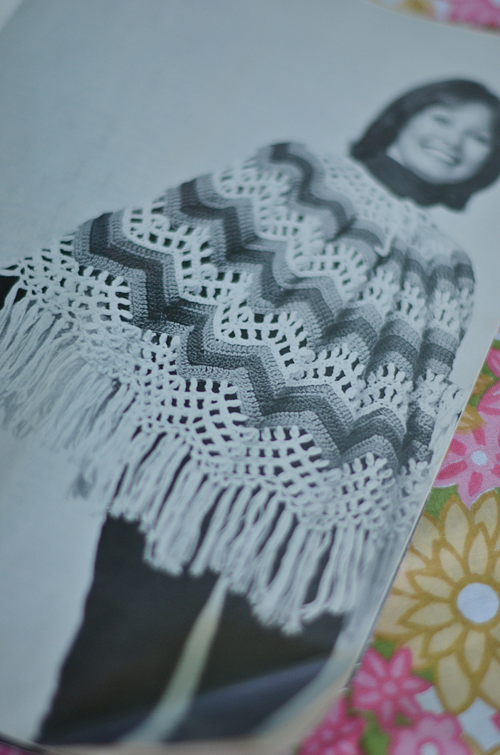 I wonder how realistic a crochet bathing suit would really be. Anyone have any experience with one?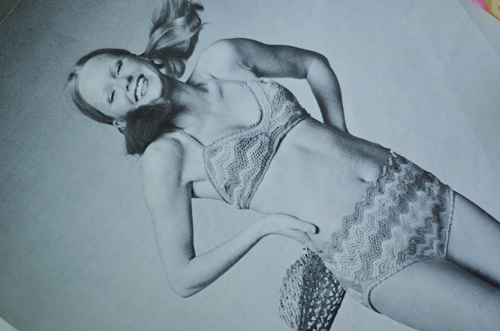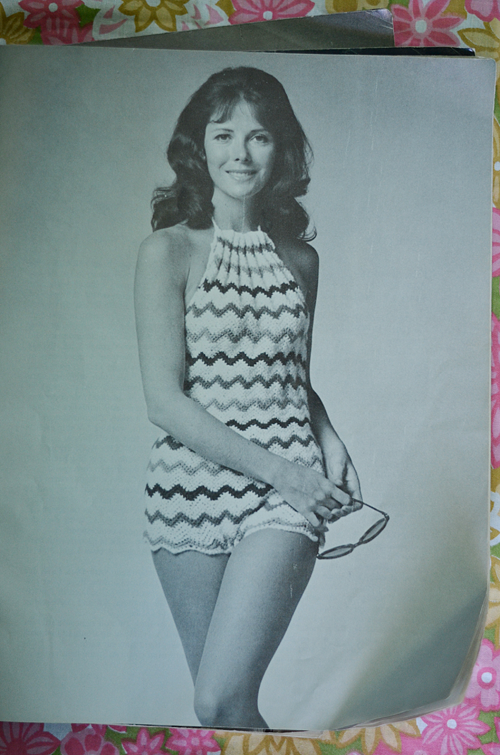 And even a little something fancy for the boys.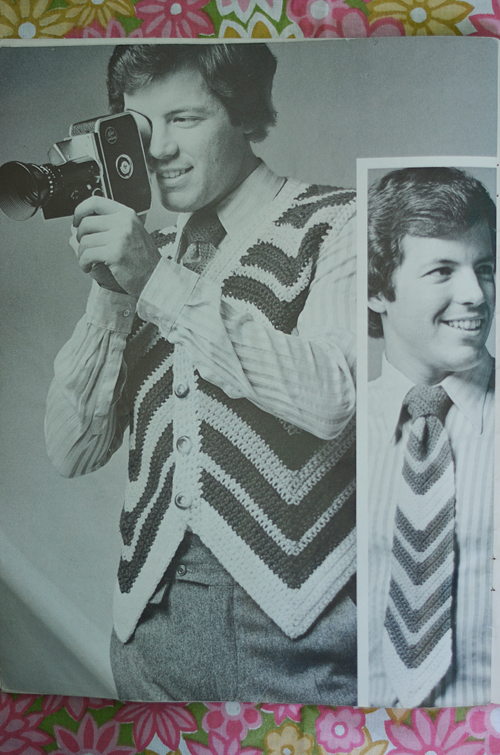 The only way this book could have been better is if it was in colour. I love looking at the colour combinations that others use! Aren't these patterns so fun?
♥elycia